NYCB Theatre at Westbury | Westbury, New York
Catch the Godafather of the "New Jersey sound", Southside Johnny, for a night of roots-infused bluesy rock that will get you heart a-pumpin' and your feet a-stompin'! Heading to NYCB Theatre at Westbury on Friday 30th July 2017, this band will blow you away with their sizzling sound and rock 'n' roll rhythms!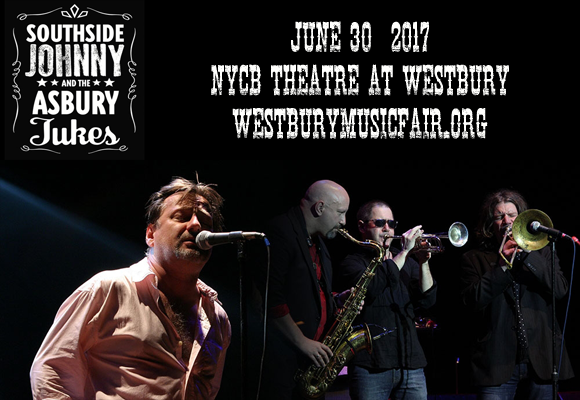 A mainstay of the New Jersey music scene since their formation in 1976, Southside Johnny has released twelve studio albums to date. With a rotating all-star line-up of featured musicians including Bruce Springsteen, Jon Bon Jovi and Steve Van Zandt, the band also features the Miami Horns, who have toured and recorded with Bruce Springsteen. Two of the band's other members, Mark Pender and Richie "La Bamba" Rosenberg, have played regularly with the Max Weinberg 7 on Late Night with Conan O'Brien and The Tonight Show with Conan O'Brien.