NYCB Theatre at Westbury | Westbury, New York
SCOOBY DOOBY DOOOOOOOO! Get ready for a night of fun and excitement with Scooby Doo he's barking his way into the NYCB Theatre at Westbury on Saturday 17th May for the Scooby Doo Live Tour! Will you be able help Scooby and the gang solve the mystery of the pyramids?! Grab your tickets now for a fun filled spooky night of fun.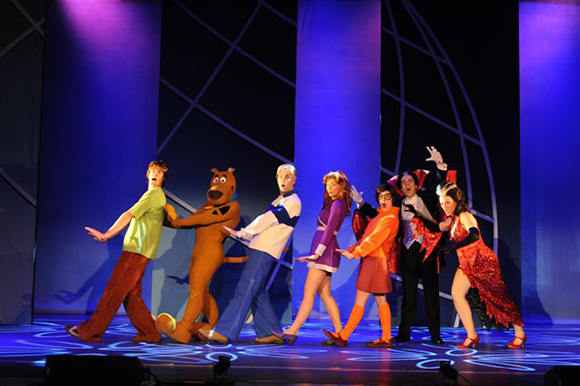 There are always mysterious and unsolved mysteries to uncover and solve, that's what Scooby Doo and the Gang are here for!
Scooby-Doo, Shaggy, Fred, Velma and Daphne arrive in Egypt where they must solve the mystery of Pharoah Hatchepsouts's Pyramid. Easy, you say? ….Not if the gang has to deal with mysterious mummies plus the wrath of the Pharaoh who will transform anyone who dares to approach the pyramid….into stone!