NYCB Theatre at Westbury | Westbury, New York
Silver-voiced crooner and songwriting legend Neil Sedaka comes to NYCB Theatre at Westbury on Saturday 15th August! The music industry icon will sing a delightful variety of songs from his illustrious six decade career – both ones made famous by other stars, and songs that he released himself. Don't miss this opportunity to see a matchless talent captivate and entertain!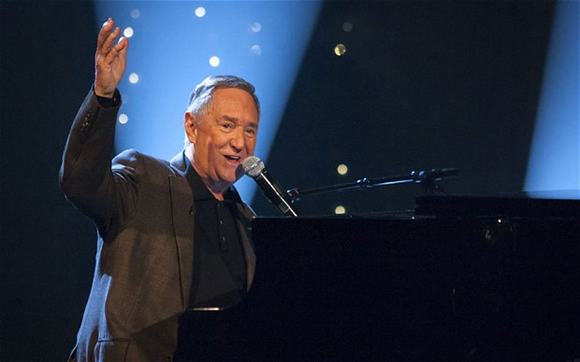 American singer and songwriter Neil Sedaka has been in the music business for nearly 60 years. He has written or co-written over 500 songs for himself and others, and has sold millions of records. A child prodigy, Sedaka started his musical career as one of the first teen pop sensations of the 1950s in Doo-Wop group The Tokens. His next break came when he was signed with his neighbour and songwriting partner Howard Greenfield to Aldon Music. The two of them were partly responsible for creating the "Brill Building" sound that typified the music scene in the late 1950s and early 1960s. Sedaka catapulted to fame when Connie Frances recorded his song "Stupid Cupid", leading to a recording contract for him with RCA. After recording and releasing numerous hits of his own, Sedaka become known as a songwriter for some of the biggest stars: Frank Sinatra (The Hungry Years), Elvis Presley (Solitaire), Tom Jones ("Puppet Man"), The Monkees (When Love Comes Knocking At Your Door), and The Fifth Dimension (Workin' on a Groovy Thing). The 1970s saw the second phase of his career, becoming a worldwide sensation with the release of Sedaka's Back in 1974 and The Hungry Years in 1975, both of which became top selling albums around the world. Since then, Sedaka has continued to be a respected presence in the music industry – he has been inducted into the Songwriter's Hall of Fame, has had a street named after him in his hometown of Brooklyn, and was given a star on the Hollywood Walk of Fame.