Westbury Music Fair | Westbury, New York
Any person who has a heart – broken or not – should come and watch the superb concert of Melissa Etheridge at least once in his life (although, you without a doubt would want to see her again, and again.) July 12, 2013 is your chance to witness her vibrant performance at the Westbury Music Fair in New York. Mark the date and be ready for a liberating night that will rock you to the core! Show starts at 08:00 PM.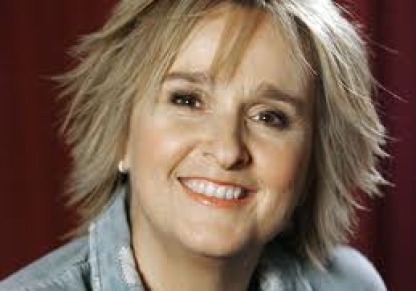 The rock-folk legend Melissa Etheridge is not just an outstanding singer, she also earnestly writes songs from the heart, she's a brilliant instrumentalist and a commendable lesbian activist. She has spawned loads of awards and nominations in her entire career including two Grammy Awards for Best Female Rock Vocal Performance for the songs "Ain't It Heavy" in 1992 and "Come To My Window" in 1994, the Gibson Guitar Award for Best Rock Guitarist: Female in 2001 and was hailed as the "Celebrity Marshall" for Boston's 2009 Pride Parade by the Boston Pride Committee. In September 1993, her fourth studio album "Yes I Am" was released which marked the beginning of her mainstream breakthrough when it was certified 6x platinum by the RIAA. There is an obvious tinge of  bold acclamation on the album's title thus it was thought to refer on her coming out as a lesbian. The single "I'm The Only One" peaked at no. 8 on the Billboard Hot 100 and no. 1 on the Adult Contemporary charts. Some of her most famous songs includes "Bring Me Some Water", "Chrome-Plated Heart", "I Could Have Been You", "The Angels", "Dance Without Sleeping" and "I Want to Come Over".
Melissa Etheridge's guttural voice is addicting, she is an awesome rock icon, she is timeless. Seeing her performing live is like meeting your most-loved character in a fictional book, it feels very familiar yet strange. It's going to be an ecstatically surreal experience, so grab hold of that ticket now!!