Westbury Music Fair | Westbury, New York
Once in a while an opportunity to temporarily escape from the real world knocks on your door. You just have to welcome it and be prepared to witness the impossible! Masters of Illusion will have you stunned with non-stop magical adventure at the Westbury Music Fair in New York on 7th of February 2014 at 8:00 PM.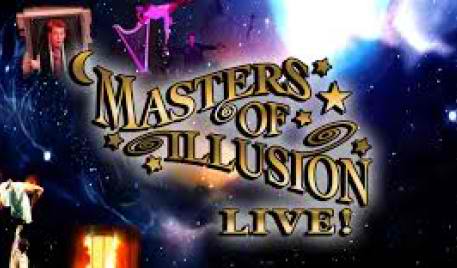 So you think children are the only ones who should believe in magic? Now people of all ages will believe in magic as they witness the unbelievable live performances of  the world famous performers from the renowned television show Masters of Illusion. whole family will enjoy an evening extravaganza full of enchanting mysteries. Feel the rush of deafening laughter and applause as the show overflows with hilarious comedy, escapology, quick change artistry and exotic animals. The performers set to make your night flaming with glee include Kalin & Jinger, Farrell Dillon, Ayala & Tanya, Aaron Radatz, Arthur Trace and the return to Westbury by native Long Island magician Darren Romeo!
Would you dare miss this chance to get on board with the most amazing, most magical and most enchanting ride you'll ever experience? Grab your tickets before midnight, it'll be your lucky charm!