NYCB Theatre at Westbury | Westbury, New York
Frankie Valli comes to NYCB Theatre at Westbury on Thursday 24th April 2014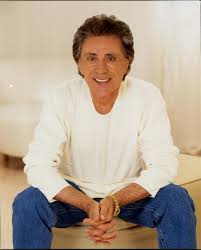 He's just too good to be true… Frankie Valli is coming to the Westbury to get on stage for you! Yes! The superstar from the sixties is still all go go go as he tours this April.
Since 1962, when Frankie Valli had his first lights of fame shined upon him, the talent hasn't stopped. The star started out and is most well known for being the lead singer of the legendary group 'The Four Seasons'. Throughout his career he has branched out and is also very much remembered for his role as mobster Rusty Millio in the critically acclaimed TV series The Supranos. Recent musical success with the Tony-winning musical 'Jersey Boys' has brought a new lease of life to some of Frankie's best classics, including his hits 'Rag Doll', 'Can't Take My Eyes Off You' and 'Big Girls Don't Cry'. The show follows Frankie Valli and The Four Seasons through the life and times of their fame. In 2007, Frankie released his first album in 15 years, Romancing The 60s, recording with Cherry Entertainment and Universal Mowtown Labels with the unforgettable tracks 'Take good care of my Baby' and 'What Becomes of the Broken Hearted'.
Experience the legendary talent in person. Listen for that powerful falsetto voice that we all know and love! Can you really deny that you're as excited as we are?… Don't miss out on this; Tickets are available… while they last…!