NYCB Theatre at Westbury | Westbury, New York
Hard rock legends and forefathers of heavy metal Deep Purple are hitting the highway once again this summer, and they're coming to NYCB Theatre at Westbury on Sunday 26th July! The veteran rockers are fronted by fan favorite Ian Gillan and will be sure to get the crowd going with hits from their varied and extensive career!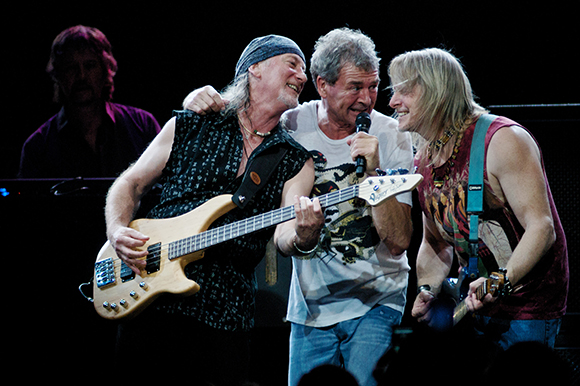 Regarded universally as trailblazers at the forefront of the heavy metal and modern hard rock scene, Deep Purple were originally formed as a progressive rock band in England in 1968. Alongside Led Zeppelin and Black Sabbath considered to be the "unholy trinity of British hard rock and heavy metal in the early to mid-Seventies", their sound changed toward hard rock in 1970, and in 1975 Deep Purple made the Guinness Book of World Records as "the globe's loudest band" for a 1972 concert at London's Rainbow Theatre. The band has seen several line-up changes and an eight-year hiatus (1976–1984) throughout their career, with their most commercially successful period taking place from 1969 – 1973. Deep Purple have sold over 100 million albums worldwide, including 8.5 million certified units in the US, and ranked number 22 on VH1's Greatest Artists of Hard Rock programme, with a poll on British radio station Planet Rock ranking them 5th among the "most influential bands ever".