NYCB Theatre at Westbury | Westbury, New York
The Irish homeland show that will get you yearning for the green rolling hills of Dublin. Celtic Thunder bring you, Ireland at NYCB Theatre at Westbury Westbury on Sunday, March 13th 2022. Their 2020 album has been out for a little while now, but finally, you can hear it live, in a fantastic stage show known for its eclectic, theatrical style. Celtic Thunder: Ireland, was a 15 track compilation album released in 2020, since then they have brought out a brand-new Studio album as well, Celtic Thunder Homeland, showcasing Irish music from the past 10 years of Celtic Thunder, so expect a few surprises to be thrown into this show!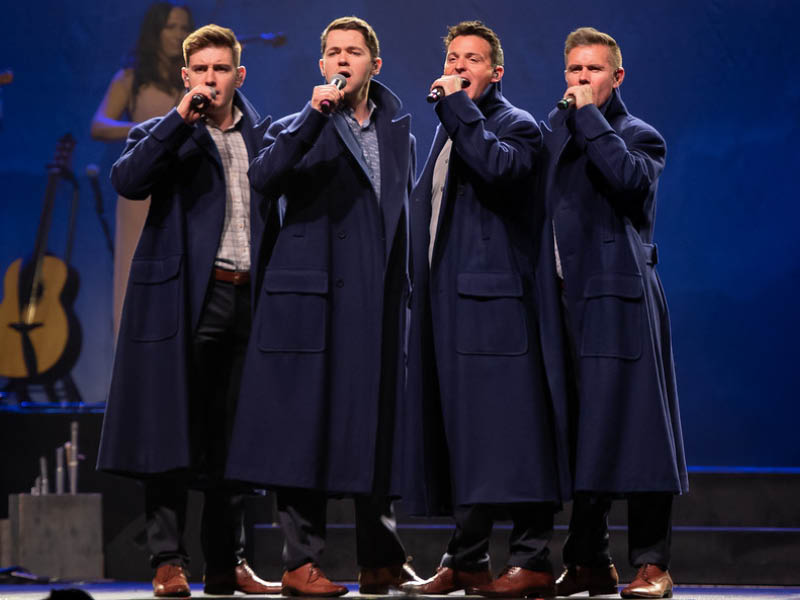 Celtic Thunder are both a singing group and touring stage show that combines elements of traditional Celtic music and dance with theatrical production, the shows are widely known for the use of dramatic effects of lighting and choreography as well as a stage set resembling an ancient stone pathway suggestive of those referenced in Celtic lore.
They are Neil Byrne, Emmet Cahill, Ryan Kelly, and Damian McGinty, each member is a powerhouse in both their solo and ensemble songs, and they are backed by the energetic Celtic Thunder Band who are, guitarist Conal Early, harpist Seána Davey, bass player Charlie Foley, Violinist Nicole Hudson, pianist and director David Munro, keyboardist Seamus Brett, Pipist, whistles, bodhran and mandolin player Barry Kerr, and percussionist Declan O'Donoghue.
Since the original group's formation in 2007, Celtic Thunder have released a staggering twelve albums, as well as ten live performances on DVD, they have been hailed as Billboard's Top World Music Artist, along with Top World Music Imprint and Top World Album in 2008, 2009, 2011 and 2015. So far, they have toured the US and Canada, coast to coast, eleven times, and Australia four times performing nearly 800 shows to date to well over a million fans.