NYCB Theatre at Westbury | Westbury, New York
Bob Weir & Ratdog comes to NYCB Theatre at Westbury on Saturday 22nd February 2014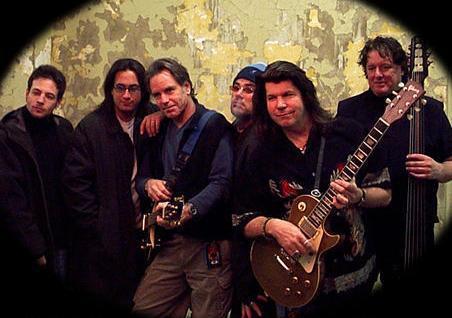 The American Rock band, Bob Weir & RatDog are coming to the NYCB Theatre at Westbury! Dont miss out on Saturday 22nd February 2014; they will be rocking the stage in style from 7pm!
American singer, songwriter and Guitarist, Bob Weir was originally known for is part in the band Grateful Dead. He formed the band after hearing the great influence of The Beatles at the age of 16, excitedly heading for a career on the music scene. He played, recorded and toured with Grateful Dead as their lead singer for 30 years, although set up projects along the way. Bob is also known for setting up and playing with several other bands as well as a solo career from which his irst album came (ACE). In 1994, Bob Weir was inducted into the Rock and Roll Hall of Fame. Ratdog was formed with Bob Weir in 1995 and by 2008, they had toured and done over 800 shows globally. Two studio albums have been recorded to date by RatDog; 'Evening at Moods' in 2000 and 'Live at Roseland' in 2001. They are well known for excellent covers of songs by The Beatles, Bob Dylan and Chuck Berry, as well as many Grateful Dead Classics.
With a recent comeback to the stage, Bob Weir and RatDog are set to give a great show! Tickets are available now!