The seating arrangement a the NYCB Theatre at Westbury is completely surrounding the stage, 360 degrees. This allows for a very unique experience and is largely why westbury music fair is so popular. Generally the best seats are the top row. Even though it is the furthest back, there are only 8 rows, so the distance is now great even when on the top row.
The sitting arrangement is done according to the rows which are divided in to A, B, C, D, E, F, G and H.
See the image below for the Westbury Music Fair seating chart.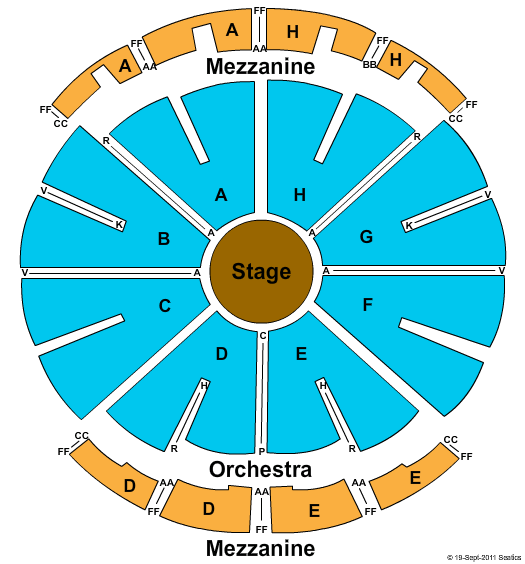 Click the image to be taken to a much larger and clearer image of the seating chart.
The differences in color on the above chart represent price changes. The most expensive and better seating is VIP boxes. The yellow areas on the chart represent the best and most expensive seats.