Westbury Music Fair | Westbury, New York
How can you put together all the hits of Madonna, Michael Jackson, Nirvana, Queen, Lady Gaga, and a lot of other music superstars performed by one man, all in one night?  Call-in Weird Al Yankovic!  He'll give a rousing performance with great doses of humor and laughter, to boot! Rock, pop, jam, and roll on the floor with music and laughter here at the Westbury Music Fair, New York, with Weird Al Yankovic on the 18th of October 2012, Saturday. Show starts at 8:00 pm.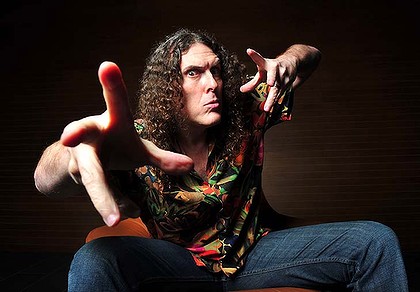 If you know all the music superstars mentioned above, then it's close to impossible not to know Weird Al Yankovic.  For every hit song on the radio,  a parody version follows and zooms to top the charts.  If Madonna has "Like A Virgin", Weird Al does it "Like A Surgeon".  If Michael Jackson is "Bad", Weird Al is over the scale with "Fat".  If Joan Jett and The Blackhearts say "I Love Rock N' Roll", Weird Al goes crazy with "I Love Rocky Road".  These and more crazy parodies made Weird Al Yankovic a household name. Weird Al's career spans three decades.  He has sold more than 12 million albums (as of 2007), recorded more than 150 parody and original songs, and has performed more than 1,000 live shows.
Laughter is the best medicine, isn't it?  Weird Al Yankovic is one helluva prescription! But if you die laughing, the music and laugh trip was all worth it, right?  Laugh 'til you drop! Get your tickets now !