Westbury Music Fair | Westbury, New York
What happens in Vegas…stays in your heart, mind, and soul — a lingering experience you will cherish for a lifetime, courtesy of Mr. Las Vegas, himself, Mr.  Wayne Newton!  Indeed, a splendid time is guaranteed for all in the hands  of Wayne Newton.  You may be thousands of miles away from the sin city, but you'll get that same feeling of guilty-pleasure, as Wayne Newton takes his brand of entertainment here in New York, at the Westbury Music Fair on the 12th of December 2012.  Show up promptly at 8:00 pm when the gates swing wide open.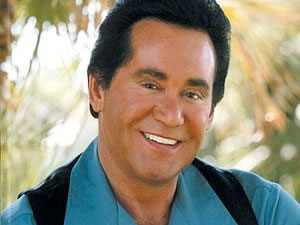 Some people are born with luck, many are born with talent; but  having the gift of entertainment is a rare breed.  Yet Wayne Newton seems to have it all.  He is undeniably talented.  He has been kissed by lady luck so many times over; and he exhibits a magnetic stage presence and genuine charisma.  He has been tagged with monikers such as 'The Midnight Idol', 'Mr. Las Vegas' and 'Mr. Entertainment'.  He started out as a TV performer in 1958.  He opened for various stage comedy acts, until he became headlining act at the Flamingo Hotel.  He is also an accomplished recording artist, with a string of hit singles firmly tucked on his belt.  In 1972 he recorded and released  "Daddy, Don't You Walk So Fast", which sold over one million copies, and was certified Gold in  July 1972.  He is also known for hits like "Years" (1980), and his vocal version of "Red Roses for a Blue Lady" (1965), plus his signature song, "Danke Schoen" (1963).
What happens in Vegas…will also happen here in New York.  Experience both fine pleasure and the wild abandon with music and laughter from Wayne Newton.  Get your tickets now!