NYCB Theatre at Westbury | Westbury, New York
Under the Streetlamp comes to NYCB Theatre at Westbury on Sunday 1st May 2016
If you are wondering why 'the oldies' seem to sound so new, so fresh, and even better, blame it on these young, handsome, gorgeous twenty-something gentlemen of UNDER THE STREETLAMP.
Yes, blame it on the boogie, doo-wop, the Motown classics the rock and roll gems, and nostalgia pop —Under The Streetlamp has got them all covered as they storm stages all over the world with their renditions of favorites from the era of the great 'American Radio Songbook'.
Under The Streetlamp's high energy and feel-giddy-good performances are sending music lovers of all ages on a dash to buy tickets to this spectacular show. Catch it while you can, don't miss it!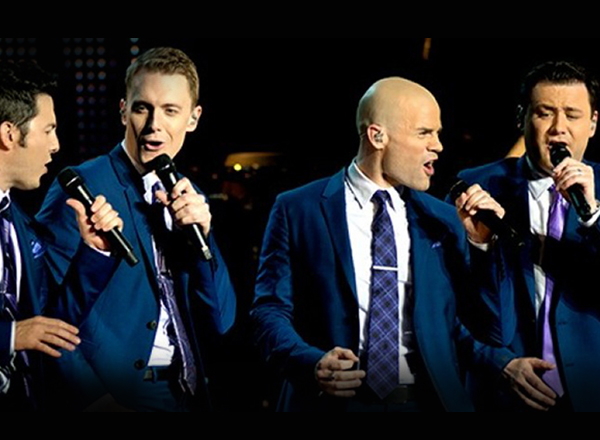 "Retro never sounded so now!" , says Under The Streetlamp of their music. And many of their fans are surely nodding in agreement, is quite an understatement. Audiences from many parts of the world and literally, of all ages are bobbing their heads, tapping their feet, waving their hands up in the air, swaying and dancing, and singing their hearts out as America's hottest vocal group deliver electrifying shows every single time.
Following the heels of the highly successful Tony Award-winning musical,'Jersey Boy's, cast members Michael Ingersoll, Christopher Kale Jones, Brandon Wardell, and Shonn Wiley grouped together to form Under the Streetlamp. The fine young gentlemen of Under The Streetlamp illuminate the contemporary pop music landscape with their tight vocal harmonies, slick dance moves, and ingenious contemporary twist to the unforgettable hits of Elvis Presley, Bobby Darin, Tom Jones, The Beatles, and a lot more 'oldies but goodies'.