NYCB Theatre at Westbury | Westbury, New York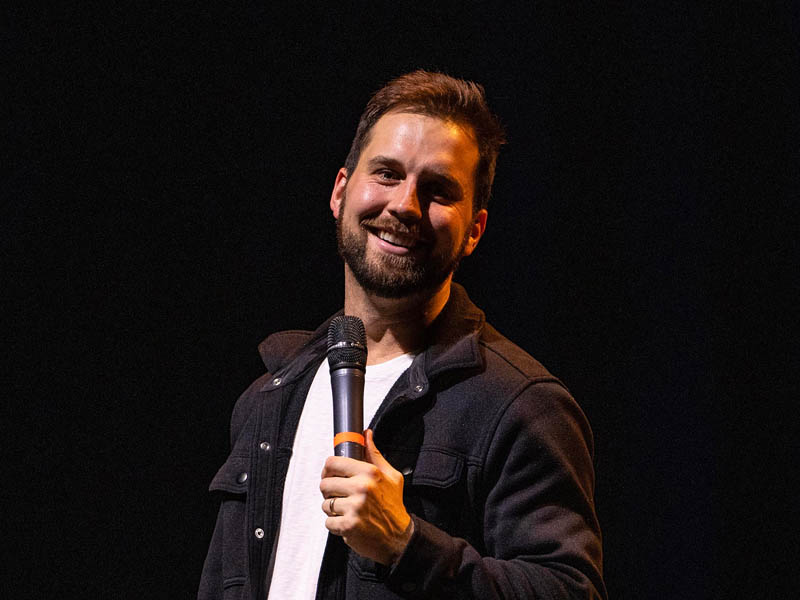 A former Vine star with an MBA degree, and he has spent the early years of his career as a music artist! One can say that Trey Kennedy has done it all, but his incredible sense of humor finally made its calling in 2017. He spent the better part of 2023 growing up, and now that it's 2024, he still has a lot of growing up to do! He is extending his highly acclaimed trek all the way to spring, and it's anticipated to deliver several more coveted shows across the U.S.! The Grow Up Tour is regarded as one of the most sought-after comedy shows, and it's giving the hottest comedy of the year vibes! Hitting Westbury, New York, on Friday, 19th April 2024, Trey Kennedy is set to showcase his brilliant knack for relatable humor and chuckle-inducing commentary at the NYCB Theatre at Westbury! So quickly score your tickets now and catch Trey Kennedy at the NYCB Theatre before tickets sell out!
He has a million hilarious comments under his helm! He's not just your prolific podcaster but a sensational laugh riot! Match that with his chuckle-inducing anecdotes and side-splitting punchlines, he's definitely the one to watch! Are you looking forward to excellent comedy? If you love to laugh, you should be! A phenomenal stand-up comedian, Trey Kennedy is the epitome of wit, impeccable timing, relatability, sketch, and observational comedy. His videos have made millions laugh, and his podcasts, including Correct Opinions with Trey Kennedy, have entertained countless listeners. Garnering millions upon millions of followers, Kennedy finally launched his first major tour, titled Are You For Real, in 2020. In 2023, he embarked on the highly acclaimed Grow Up Tour, which, due to public demand, has been extended all the way to the spring of 2024.
Comedy fans in Westbury, New York, can anticipate Kennedy's unique sense of humor, his hilarious jokes, and incredible timing. His shows have garnered rave reviews from both fans and critics, and this 20234, he'll continue to entertain comedy fans across the U.S., including Westbury. As a finance major and an MBA degree holder, no one could have thought that the viral star would find his niche in comedy. "My parents did say they felt like I was destined to do something different, but I don't think they would have guessed comedian," he mentioned during an interview. "My dad was a funny guy. My grandpa was a funny guy. But I think we all feel like we have funny dads or funny people, so that was an influence, but to do it professionally, I don't think anyone saw it coming."
Catch Trey Kennedy as he takes over the NYCB Theatre at Westbury on Friday, 19th April 2024! Aside from great comedy and plenty of laughs, fans can anticipate a great night out thanks to the venue's top-tier facilities, plush seating, excellent customer service, and location.
Hurry and secure your tickets now to see Trey Kennedy's "Grow Up" on Friday, 19th April 2024, at the NYCB Theatre at Westbury! Tickets are now available through the Get Tickets link!