Westbury Music Fair | Westbury, New York
At 85 years old, nothing can stop Tony Bennett from putting up a show that get audiences on their feet.  From one standing ovation to the next,  Tony Bennet never fails to enamour his fans with his timeless songs and his remarkable voice and showmanship.  Tony Bennett continues to headline tours around the world; and New York is one of his favorite destinations.  Catch the performance of a true legend.  Tony Bennett will be at the Westbury Music Fair on the 17th of November 2012.  Show starts at 8:00 pm.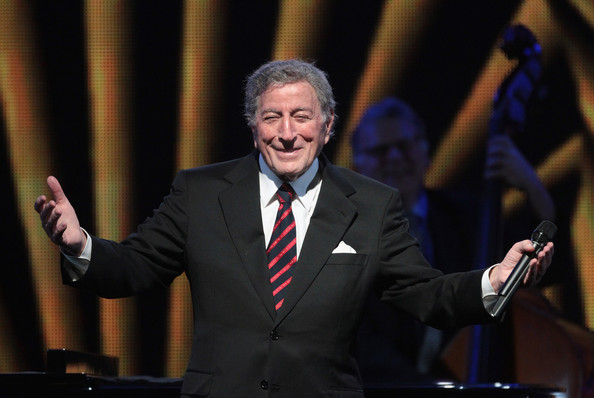 Saying that this is a must-see performance could not be stressed enough.  The legendary stature of Tony Bennett was a product of years and years of spawning massive hit records,  epic, sold-out concert performances all over the world, countless prestigious music awards, and legions of loyal and adoring fans of all ages.  Tony Bennett first broke out into the music scene with his first hit record in 1951, "Because of You".  He was often compared to Frank Sinatra, but Bennett carved out his own distinctive signature style.   Since then he had an unbroken string of hit singles and hit albums — from "Rags to Riches", "Blue Velvet", " Stranger In Paradise", to his biggest and most enduring signature hit to date —"I Left My Heart In San Francisco".   This song gave Tony Bennet Grammy Awards for Record of the Yearand Best Male Solo Vocal Performance.
Unknown to many, Tony Bennet is also an accomplished painter.  He paints under his real name, Anthony Benedetto, or just Benedetto.  He has done painting exhibits in numerous art galleries all over the world.  He is also known as the founder of The Frank Sinatra School of Arts in New York.
Tony Bennet's shows do not rely on media hype.  The mere mention of his name gets his fans hyped-up and excited to secure the best seats in the house.  This is one show that you should not miss in your lifetime.  Go ahead, get your tickets now!