Westbury Music Fair | Westbury, New York
From rock n' roll to psychedelic rock — that's how Tommy James and the Shondells deliver the goods!  Get into a complete rock trip down the most awesome age of rock evolution.  Tommy James and The Shondells are perfoming live at the Westbury Music Fair in New York, on the 20th of October 2012.  Show starts at 7:00pm.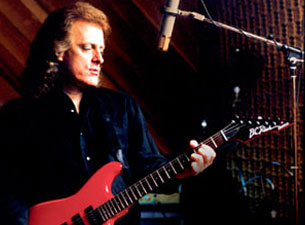 For those among you who were jamming to 80s hits such as "Crimson And Clover" by Joan Jett and The Blackhearts, Tiffany's "I Think We're Alone Now" and Billy Idol's "Mony Mony", mind you, they're not the original artists of those hits.  All these hit singles came from the 60's band Tommy James and the Shondells.  Now you know…
Tommy James and the Shondells, sky-rocketted to fame in the early 60s.  Their first brush with fame came by spawning hit after hit of happy-go-lucky rock n' roll, which classified them as leaning towards the bubble-gum pop/rock sound prevalent during that decade.  Tommy James hated it.  The mid-60s showed promise of  a burgeoning rock experiemental, psychedelic rock age.  Soon enough, Tommy James' music has gone full circle.  He got immersed in psychedelic rock and created another set of hits which include "Crimson and Clover", "Sweet Cherry Wine", "Crystal Blue Persuasion", and "Ball of Fire", among many others.  Tommy James and The Shondells during their heyday, amassed six million-selling gold records.
A music evolution will unfold again right before your very eyes!  Let Tommy James and the Shondells take you there!  Get your tickets now!