Westbury Music Fair | Westbury, New York
Do you belief that your dearly departed can send messages and communicate from the after-life?  Long Island's best-loved yet sometimes controversial media, Theresa Caputo has claimed to be their faithful messenger.  If you're an ardent fan of the reality-TV show "Long Island Medium", this is your chance to see Theresa Caputo live at the Westbury Music Fair, New York on any of the following dates:  December 18, December 19, December 20, or December 21, 2013.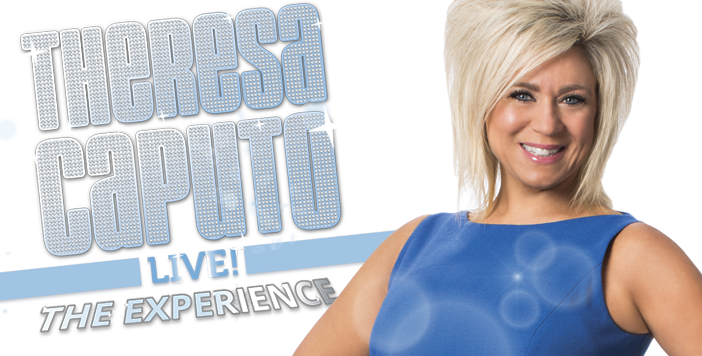 Theresa Caputo has opened her life with a mission to help others find closure in their lives –with the impossible and unimaginable fact of being able to communicate with their dearly departed.  But Theresa's gift of being able to bridge communication lines between people here on earth and their loved ones who have crossed to the after-life, has somehow given people the hope and the peace to bring across and put closure to unresolved issues or some 'unfinshed business', so to speak.  Her high-rated reality-TV show "Long Island Medium", show a-day-in-the-life "reali-tales" of  Theresa Caputo as gifted medium, a wife, a mother — a family who sometimes struggle and juggle with her calling and responsibilities with her family.
Whether you're a fan or a skeptic,  experience Theresa Caputo, live!  Try to get into this unusal show experience..Who know, you might find some answers!  Get tickets while you can!