Westbury Music Fair | Westbury, New York
Watching kids' faces painted with a wide lovely beam is a delightfully tear-inducing moment for parents. Don't miss the chance to see your children having the best time of their lives as they wiggle with the world's all-time favorite children's entertainment group The Wiggles on October 04, 2013 at the Westbury Music Fair in New York.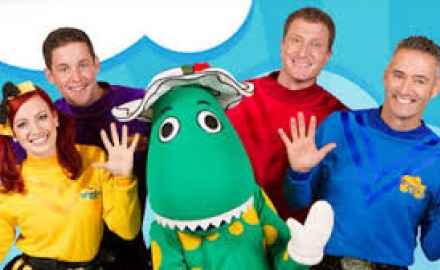 The Wiggles was formed in 1991 by Anthony Field who started out as a member of the 90's pop band The Cockroaches. This year, the group opened another fun-filled chapter with the new generation of friends in colored skivvies Emma Watkins, Simon Pryce and Lachlan Gillespie. With entertaining characters such as Dorothy the Dinosaur, Henry the Octopus, Wags the Dog and Captain Feathersword, The Wiggles have been loved by children all over the world. The New York Times described them as "the number one pre-school group" as evident to their multi-platinum albums and sold-out concerts and successful TV program. They have received an ADSDA award for Highest Selling Children's Album four times and won ARIA's Best Children's Album Award 11 times. They are known for their contagious energy, vibrant wardrobe and their popular playful songs like "Twinkle, Twinkle Little Star", "Big Red Car", "Brown Girl in The Ring", "Wake Up Jeff", "Get Ready to Wiggle" and more.
Ready to make your treasured little ones jump up for joy? Let them scream and dance while channeling their inner rock star! You'll be pleased if you get your tickets right away.