NYCB Theatre at Westbury | Westbury, NY
"Music is the language of the soul."…The Tenors speak with their hearts and singing voices that people listen and are moved and inspired by their passion and sincerity.  Experience an enchanting evening as four young, gorgeous men serenade you with love songs, ballads, and inspirational songs.  The Tenors' angelic voices and lush vocal harmonies can soar up to the heavens above and bring the moon and stars to light up the stage as they perform at the Westbury Music Fair in New York, on the 5th of May 2013.  Every single note gives one sheer delight.  Be sure you're in your seat as the curtain rises at 8:00 pm.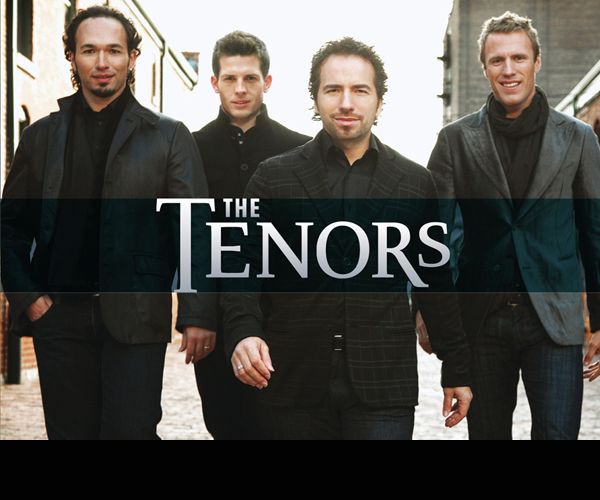 The Tenors have sparked a renewed interest among audiences by giving opera a modern twist.  Operatic pop — a marriage between pop and classical music, is The Tenors' defining style, which brings an enlivening and refreshing experience to lovers of both pop and opera music.  Conceptualized by Jill Siemens back in 2003, The Tenors have now established a solid line-up comprised of Remigio Pereira, Victor Micallef, Fraser Walters, and Clifton Murray.  The Tenors have an impressive resume of live performances in concert stages, arenas, opera houses, and TV shows, specials, and events, which include The Oprah Winfrey Show,  Tel Aviv Opera House, Mandalay Bay Events Center in Las Vegas, the Windsor Castle,  the 2011 Emmy Awards in Los Angeles, the Vancouver's 2010 Olympics and for the NBA, MLB, and NHL All-Star Games.  They have performed in  the presence of high profile audiences like presidents, prime ministers, royal families, which include no less than Her Majesty The Queen, herself.   They have toured and performed alongside Celine Dion, Jackie Evancho, Sarah McLachlan, Brian McKnight, David Foster, Sir Paul McCartney, and many other great music icons.  They are Canada's pride and have touted them as its premiere music ambassadors and hailed them as Canada's national treasure.
Heavenly voices rarely walk the earth.  So grab this chance to experience heaven on earth through the music of The Tenors.  Don't get locked-out of this so-called heaven, make sure you grab your tickets now!