NYCB Theatre at Westbury | Westbury, New York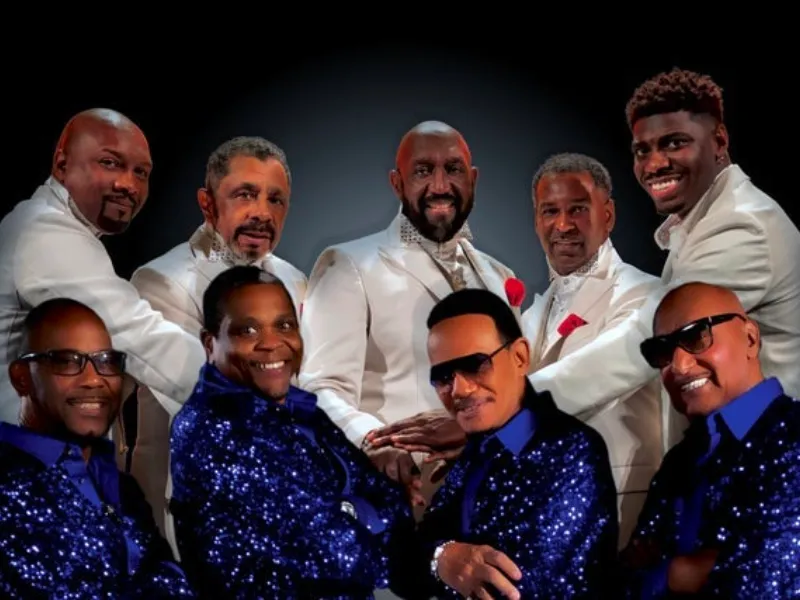 Legendary singing groups The Temptations and The Four Tops are gearing up for another round of live performances! Each year, the stars head on the road to perform for their biggest fans. Now, they're back in Westbury, New York for a performance of a lifetime. For all R&B fans out there, you can't miss out on seeing this wonderful show! Sing along to all their timeless hits and jive to the groove.
The Temptations and The Four Tops will be live at the NYCB Theatre at Westbury on Sunday, the 28th of April, 2024. This is your chance to witness a live performance from two of the world's greatest R&B groups of all time.
Grab your tickets to see The Temptations and The Four Tops in Westbury today! A show from the iconic groups is always in high demand and tickets sell out fast. Run and secure your tickets by clicking 'GET TICKETS' now!
The Temptations, often recognized as American Music Royalty, have enjoyed a storied career spanning 60 years. To celebrate this incredible milestone, they released a new album titled "Temptations 60" in January 2022. The group is renowned for their remarkable catalog of music and has solidified their place in entertainment history. Dr. Otis Williams, the sole surviving original member of The Temptations, marked his 81st birthday on October 30, 2022.
The Temptations hold a special place in music history, being ranked #1 in Billboard magazine's list of the "Greatest R&B/Hip-Hop Artists of All Time." They are also included in the magazine's "125 Greatest of All Time Artists" for their outstanding contributions. Furthermore, Rolling Stone magazine has recognized them as one of the "100 Greatest Artists of All Time." In fact, the editors of Rolling Stone magazine described The Temptations as "Indisputably the greatest black vocal group of the Modern Era." Their Anthology album has consistently appeared on Rolling Stone's "500 Greatest Albums of All Time" lists.
Ain't Too Proud: The Life and Times of The Temptations, a successful Broadway musical, was dedicated to their legacy. It opened on Broadway in 2019, earning 12 Tony nominations and winning the Tony Award for Best Choreography.
The Four Tops, initially known as the "Four Aims," began their musical journey by performing in various venues, showcasing their versatility by singing pop, blues, Broadway, and jazz harmonies. Their impressive career took off when Motown's Berry Gordy Jr. signed them without an audition, making them the marquee act for the company's Workshop Jazz label. Their first Motown hit, "Baby I Need Your Loving," catapulted them to stardom in 1964, and they continued to deliver soulful and bittersweet chart-topping hits throughout the sixties. Their iconic songs, including "I Can't Help Myself (Sugar Pie, Honey Bunch)," "It's The Same Old Song," "Reach Out I'll Be There," "Standing In The Shadows Of Love," and "Bernadette," have left an indelible mark on Motown's history. The group's popularity extended to the United Kingdom, where they found extraordinary success.
As Smokey Robinson once recalled, "They were the best in my neighborhood in Detroit when I was growing up, and the Four Tops will always be one of the biggest and the best groups ever. Their music is forever."
When these two iconic music groups arrive in Westbury, be sure to catch them live! It's going to be an unforgettable show you would not want to miss.