NYCB Theatre at Westbury | Westbury, New York
You love their music. Now hear their story… Rolling Stone ranked them number 3 on its list of the 20 Greatest Duos of All Time. American folk-rock duo Simon & Garfunkel spawned the most unforgettable and timeless songs of all time. Now the story behind the music unveils at NYCB Theatre at Westbury on Friday 19th November 2021 with the staging of the musical "The Simon & Garfunkel Story". Discover the unspoken emotions behind the harmonies, their humble beginnings, and a chronicle of their amazing musical journey. Simon and Garfunkel fans would surely be 'theatre-bound'. Save the date and lock in your tickets now!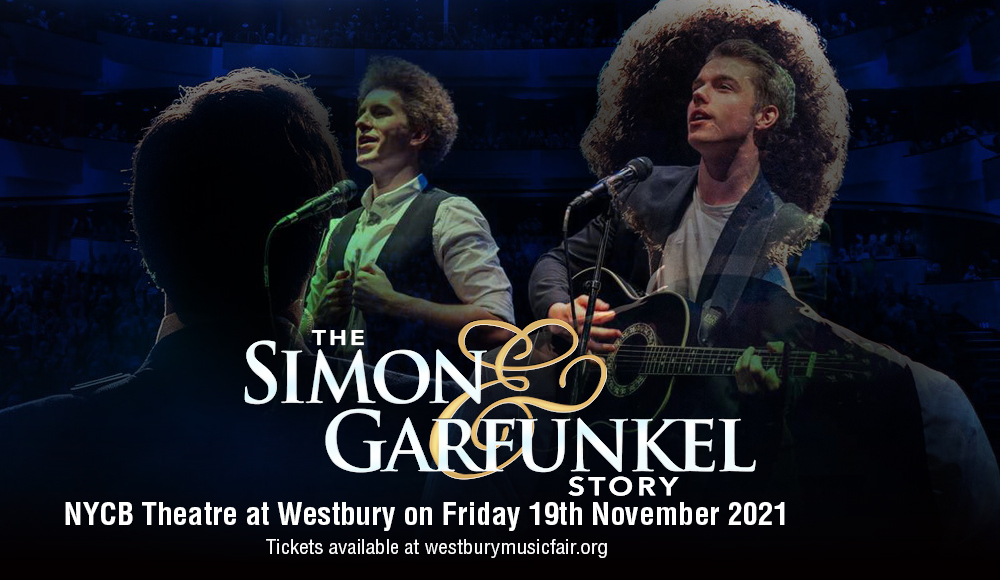 The Simon & Garfunkel Story is an immersive concert-style theater show that would take the audience back in time, to the significant and dramatic moments in the epic life and times of singer-songwriter Paul Simon and singer Art Garfunkel, collectively known as Simon and Garfunkel.
Using huge projection screens that would flash photos and original film footage, with a full live band backing an impressive cast as they render all of Simon and Garfunkel's iconic hits including 'Mrs. Robinson', 'Cecilia', 'Bridge Over Troubled Water', 'Homeward Bound', "Sound of Silence", "The Boxer", "Scarborough Fair", and many more.
The Simon & Garfunkel Story is a full-on nostalgia fest and fans who've seen it can't help feel throwback tingles down their spines, starting off with their high school stint asTom & Jerry, then culminating with the definitive recreation of "The Concert in Central Park" reunion in 1981 with more than half a million fans in attendance.
Music and theatre critics are equally enthused and have released rave reviews:
"You could close your eyes, listen and easily convince yourself that, at times, it was the real Simon and Garfunkel on stage…A memorable evening" – Trib Live – Review of the USA Tour
"As close to the real thing as we're going to get, stunning vocals with harmonies on point." – Theatre Weekly
"It is fascinating to watch and impressive to hear – their harmonies are spot on – and the sheer youthfulness of their presence s exhilarating" – This Is London
"A performance that is mesmerising, as good as perfection, this is far more than a tribute act. It is an evening of pure joy"- West End Wilma
The Simon & Garfunkel Story is a brilliant masterpiece to be enjoyed and cherished. Don't miss it, book your tickets now!