Westbury Music Fair | Westbury, New York
Still got the blues and haven't seem to have gotten over it?  Then you're in good company with The Rides.  This blues supergroup is a mix of  legendary musicians from different generations, a trio composed of  Stephen Stills, Kenny Wayne Shepherd and Barry Goldberg.  Get intoxicated with their free flowing chemistry, energy, and high-spirited blues concoction.  Catch them live at the Westbury Music Fair, Westbury, New York on September 8, 2013, 7:00 pm.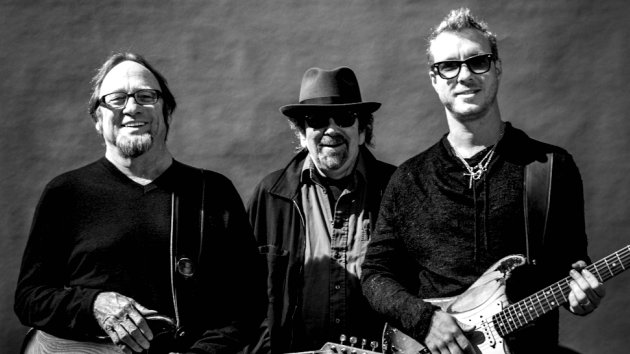 "The Rides are a perfect mix of generations, where three musicians who love and play the blues collide and create music that goes beyond all our other individual life experiences and career achievement. Stephen and I have rock backgrounds as well, but the blues is the fabric that holds this all together." — Kenny Wayne Shepherd
This is a dream team.  Their collective histories as well-accomplished artists are starting to meld into an distinct force that could blaze new trails in American jazz and blues music.  Stephen Stills' most regarded body of work were his stints with Buffalo Springfield an Crosby, Stills, Nash (and Young), as multi-instrumentalist and songwriter. Stills was honored twice by  Rolling Stone Magazine in 2003 and 2011 in its list of "The 100 Greatest Guitarists of All Time", ranking #28  and #47, respectively.  Kenny Wayne Shepherd is a young musician who is stating to get raves for his artistry as singer, songwriter, guitarist in the realm of blues and rock music.  He has achieved both critical acclaim and commercial success, with five Grammy nominations, two Billboard Music Awards, and Blues Music Awards.  Barry Goldberg is also an accomplished blues and rock keyboardist, songwriter and record producer, having worked with iconic artists such as Percy Sledge, Bob Dylan, Rod Stewart, Gladys Knight, among many others.
Listening to the blues can give you a long-lasting hangover that you can't seem to shake-off.  So just sit back, relax, and enjoy The Rides!  Book your tickets now!