Westbury Music Fair | Westbury, New York
Five decades of experience have made their melodic brilliance even more dazzling.  On June 08, 2013 the most prominent band of the Seventies soul music, The O'Jays are set to embark on a soulful entertainment at the Westbury Music Fair in New York. Join them in a wonderful night filled with fiery rhythms, vibrant performance and the honeyed sound of their voices! Show starts at 7:00 PM.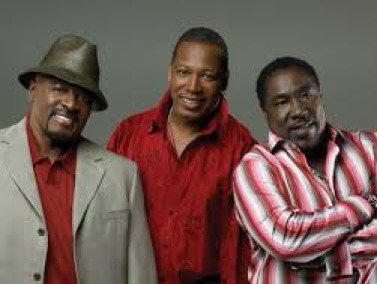 Eddie Levert and Walter Williams are the remaining two of the founding members of the America's R&B treasure, The O'Jays. They were later joined by the equally superb musician, Eric Grant. His first appearance with the group was marked by the release of their chart-topping album "Love You to Tears". With the band's long-running career, they have generated a total of 24 Top 10 smashes, 10 number one hits, 10 gold albums and 59 charted songs, they have performed mind-blowing concerts in front of thousands of people who went nuts with every song. As if all those are not yet enough proofs of their outstanding musical venture, they were also inducted into The Vocal Group Hall of Fame in Sharon, Pennsylvania in 2004 and The Rock and Roll Hall of Fame in Cleveland, Ohio in 2005. The dynamic trio's hit singles "For the Love of Money", "Back Stabbers", and "Love Train" are sure to keep you exhilarated.
The O'Jays are inviting you to take an enlivening trip to the past once again, a mind-blowing reminiscence. Would you dare turn it down?  It's the greatest way to hang with your old friends, dance/sing along with familiar songs or have the most fantastic date with your loved ones. Just hurry and get your tickets now!