NYCB Theatre at Westbury | Westbury, New York
It's a true treat for R&B fans as soul legends The O'Jays head to NYCB Theatre at Westbury on Saturday 8th October 2016 for a night of smooth sounds that will take you right back to those glory days! These astoundingly talented performers have been touring for nearly 60 years and show no signs of slowing down, wowing fans wherever they go! It's no wonder they've been inducted to both the Vocal Group Hall of Fame and The Rock and Roll Hall of Fame! Don't miss your chance to see these veteran stars live – who knows, they may even start a Love Train…!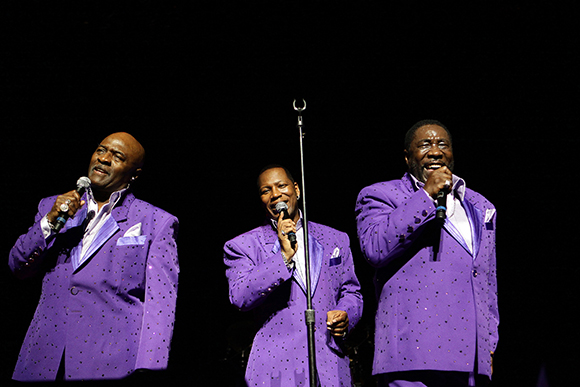 American R&B group The O'Jays formed in 1958 in Canton, Ohio. Making their first appearance in 1963 with "Lonely Drifter", it was almost a decade later that they reached successful heights when Gamble & Huff, a team of producers and songwriters, signed them to their Philadelphia International label in 1972. The same year, they released the Philadelphia soul hit "Back Stabbers" and in 1973 they topped the Billboard Hot 100 the following year with "Love Train".