NYCB Theatre at Westbury | Westbury, NY
Love Genesis? You'll love this!… The Music Box will be performing at the NYCB Theatre at Westbury (Westbury Music Fair) on Friday the 29th November 2013! The Tribute band will be starting at 8:00pm and will make it a show not to be missed!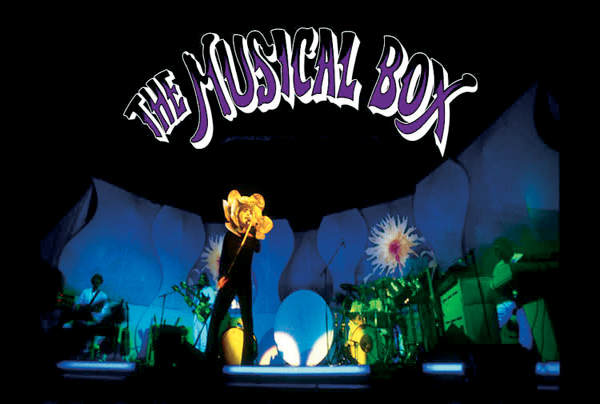 The French-Canadian band The Music Box formed for the twentieth anniversary of the hit album 'Selling England by The Pound' in 1993. The band are a tribute to the original fivesome that formed Genesis in 1967. The Music Box had complete support from Genesis, being given full access to the mastertapes and original slide operators to be able to reproduce the sound on stage. This created a lot of controversy with the hard-core Genesis fans at various points throughout their career, however, they have survived and grown in popularity massively. The Music Box have performed large sell-out shows throughout Canada, South America, Europe and the USA and are back to New York to perform the famous Foxtrot show!
The fortieth anniversary of Selling England By The Pound has just passed. The band are bigger than ever and ready to perform to the true quality of Genesis. This will be a sell out show. Tickets are on sale now… don't miss yours!