Westbury Music Fair | Westbury, New York
Are you wishing that the sounds of Genesis were live on stage for you… in New York? They will be! If you are a fan of Genesis, save Saturday the 30th November for a night not to be missed! The Musical Box will be playing at the NYCB Theatre at Wesbury (formerly Westbury Music Fair) from 8:00om!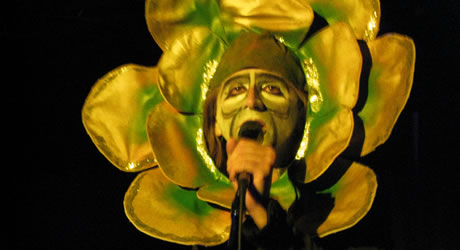 Genesis had a huge career from 1967 and were recently inducted into the Rock & Roll Hall of Fame in 2010. On the twentieth anniversary in of the album release 'Selling England By The Pound' The Musical Box formed in Quebec with an intesntion to show the world the wonders of Gensis! The tribute band The Musical Box had complete support from Genesis, being given full access to the mastertapes and original slide operators to be able to reproduce the sound on stage. Although there was a lot of controversy and backfire from the hard-core Genesis fans, the Musical Box have only grown stronger and more popular over time. The Musical Box have performed large sell-out shows throughout Canada, South America, Europe and the USA and are back to New York!
After the recent fortieth anniversary of the hit 'Selling England by The Pound', it's no wonder that that's what they will be performing and that this show is set to sell out fast! Don't wait and miss out… tickets are available now!