Westbury Music Fair | Westbury, New York
The music of Pink Floyd always calls for a rocking celebration. The Machine will  make a multitude of Pink Floyd fans ecstatic once again as they take over the Westbury Music Fair ( NYCB Theatre at Westbury, Westbury, New York) stage on the 23rd of November 2013, 8:00 pm.  With their 25 year reputation of rendering faithful and passionate tribute to Pink Floyd's music and artistry, The Machine is the most authentic Floydian experience that is live, real, and in the flesh!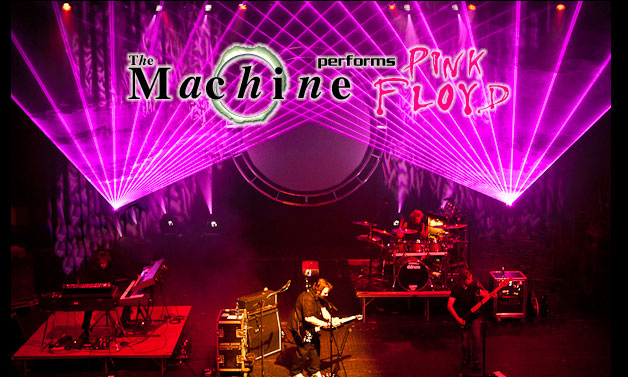 Formed in 1988 by Tahrah Cohen and Joe Pascarell, The Machine has created their own legacy.  Matt Diehl of Rolling Stone Magazine raves about  them as a one of America's top-notch Pink Floyd tribute bands that  "duplicates the sound and hits of Pink Floyd with chilling accuracy."   The spirit of everything that is Pink Floyd is recreated onstage with theatrical elements such as elaborate stage designs, lighting, and smoke machines.  Yet above all, the fans feel that unmistakable Floydian presence and experience as the band faithfully and passionately dish out popular hits and obscure gems from Pink Floyd's wealthy repertoire of music.
The Machine has toured the world with numerous sold-out shows in North and Central America, Europe and Asia; as well as well-received appearances in music festivals such as Bonnaroo, Riverbend, Gathering of the Vibes, Buffalo's Artpark, and Germany's Rock of Ages.
No, you're not stepping into a time machine…but you'll get the most awesome Floydian experience here and now.  The Machine will take you there.   Get your tickets now!