Westbury Music Fair | Westbury, New York
Capture a commanding yet heartwarming performance this holiday season.  The Irish Tenors will bring their unique brand of versatile, emotional, and soaring vocal performance that could bring shivers down your spine, here in New York, at the Westbury Music Fair.  This unique musical experience is for the whole family to enjoy.  Be there as the enchanment unfolds on the 13th of December 2012 at 6:00 pm.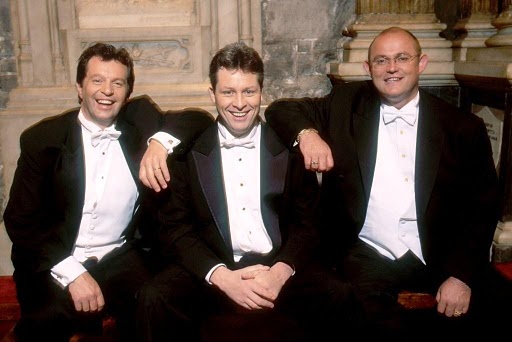 Since 1998, The Irish Tenors have brought America and millions of audiences worldwide to its feet.  In the US, they set the record as one of the most successful Irish acts, following U2.  Their PBS television specials are now hallmarks of  top-rated TV holiday production specials.  Most notable of these TV performances is the historic PBS special broadcasted live over at New York's Ellis Island, hosted by Irish/American actor Martin Sheen.  The "Ellis Island" live recording sold millions of CDs and DVDs, and perched atop Billboard's Heatseeker list and landed on its "Top 10 Best of 2001".
The Irish Tenors is composed of classically-trained and charismatic singers, namely, Finbar Wright, Anthony Kearns, and Ronan Tynan.  They are gifted interpreters who breathe new life in a variety of well-loved music classics, standards, and contemporary hits.  Their repertoire could stretch from the traditional Christmas classic "We Three Kings" to the more modern contemporary hits such as "My Heart Will Go On".
For an artist that could command two, three, or even four standing ovations in one night, is surely worth experiencing live.  Make your holiday season more meaningful, and give yourself and your loved ones a Christmas memory that could live in their hearts forever.  Take them to watch The Irish Tenors.  They'll love you for it, or they'll love you even more.  Get your tickets now!