NYCB Theatre at Westbury | Westbury, New York
Prepare to be amazes as America's Got Talent 2016 finalists, The Clairvoyants, come to NYCB Theatre at Westbury for an evening of the unexpected! Join Thommy Ten and Amelie van Tass as they explore the farthest reaches of the human mind… Insightful, exciting and thoroughly entertaining, this is a show like no other!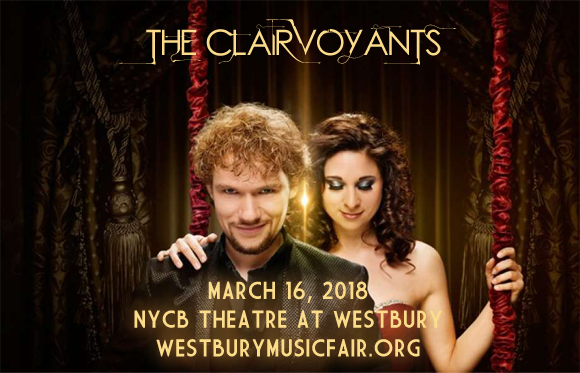 Thommy Ten and Amélie van Tass are a mentalist duo known as The Clairvoyants. The double-act auditioned for the 2016 edition of America's Got Talent, and ended up staying in the competition until the final episode, where they came second-place. Since then, the pair has been touring the world, knowing the unknowable and dazzling audiences around the globe with their mystifying "mind reading" talents.