NYCB Theatre at Westbury | Westbury, New York
Take 6 & The Manhattan Transfer comes to NYCB Theatre at Westbury on Sunday 10th April 2016
The human voice is one of the greatest musical instruments the human ear would ever hear in its lifetime. The mind-blowing blending of tones and amusing combination of voices is a magical force unleashed by two the country's top vocal groups — Take 6 and The Manhattan Transfer.
Jazz fusion and a cappella gospel music will reach its finest hour as Take 6 and The Manhattan Transfer hit concerts stages nationwide. Indeed, this back-to-back, powerhouse line-up promises to deliver a compelling performance that would truly rock the house and make you hit the roof. Their fans have been looking forward to spend an enthralling and enchanting evening, and they are not to make an opportunity like this pass them by. It comes as no surprise that tickets to this show are moving fast. You'd better book your tickets now, on the double!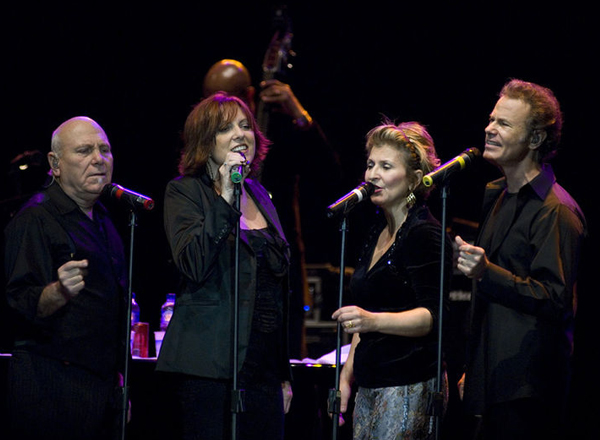 Take 6: From the campus of Oakwood College in Huntsville, Alabama, an a cappella sexet was formed, and audiences raved about their contemporary R&B style, integrating jazz influences with spiritual or inspirational lyrics. Soon afterwards, the world took notice. Hence Take 6 now holds ten Grammy Awards in different categories, which they received in the years 1988, 1989, 1990, 1991, 1994, 1997, and 2002. As if these were not enough, they also bagged ten Dove Awards, one Soul Train Award and two NAACP Image Award nominations.
The Manhattan Transfer: Heed this warning: Watching The Manhattan Transfer in concert will result in 'last-song-syndrome'. Their catchy songs will be stuck in your head for days and you just can't stop singing or humming along with it. Since 1969, this jazz fusion vocal group has delighted audiences with their awe-inspiring performances. They held a captive audience of jazz lovers since then, but their major mainstream music breakthrough came in 1998 when they became the first group to win Grammy awards for both pop music and jazz categories in the same year. "The Boy from New York City", a cover of the 1965 success by The Ad Libs, reached the Top 10 on the Billboard 200, remains to be one of their biggest and most memorable hits to this day.
Take 6 and The Manhattan Transfer cuts through a cross-section of music lovers. They always offer something pleasing and irresistible for every music palate, yet challenges your music taste buds to taste new and exciting music flavors.