NYCB Theatre at Westbury | Westbury, NY
Theatrical power-balladeers and "Mr Roboto" stars Styx are coming to NYCB Theater at Westbury on Sunday 23rd October 2016! Having recently returned from a mammoth tour with Def Leppard and just announced a Las Vegas residency with Don Felder, Styx have proven time and again that they are as popular as ever! Don't miss your chance to sing along to the hits of the past with this electrifying show!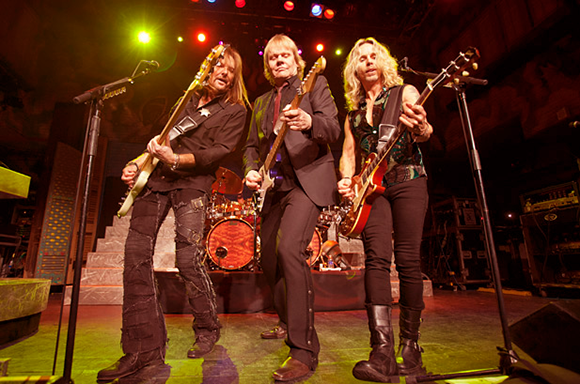 Named after a river from Greek mythology, Styx began their career back in 1970 in Chicago IL. From the word go they were destined for big things, and gaining influence from fellow prog rock bands around the time, (The Moody Blues, The Beatles, Led Zepplin and Def Leppard), Styx crafted a distinctive sound of soaring power ballad hits and have had a long standing career of almost 45 years! Their musical style is a fusion of jazz, hard rock and pop – these guys know how to rock out!