NYCB Theatre at Westbury | Westbury, New York
The legendary Styx are coming to NYCB Theatre at Westbury on Sunday 8th November 2015! After their most recent 48 city tour with Def Leppard, Styx are now embarking on their own journey across North America. The classic rockers are still as strong as ever, continuing to impress fans with their imense dedication, mind blowing performances and hard-working attitude. Don't miss out on this EPIC chance to see Styx LIVE in concert!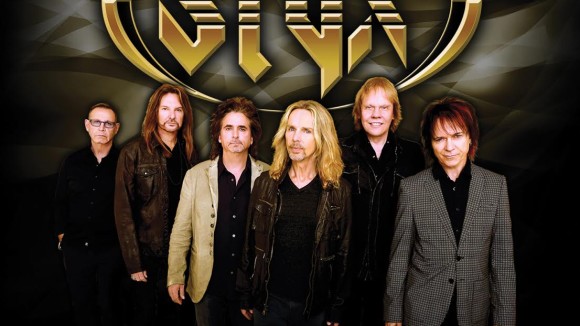 Styx formed back in 1972 and have been playing an average of 100 shows a year ever since!
The incredible tight friendship that ties the members together, has kept them at the top of their game "Every night, we go on that magic carpet ride together."
Styx are;
James "JY" Young Lead vocals, guitars
Tommy Shaw Lead vocals, guitars
Chuck Panozzo Bass, vocals
Todd Sucherman Drums, percussion
Lawrence Gowan Lead vocals, keyboards

Ricky Phillips Bass, guitar, vocals
Early on their music brought to mind the likes of prog rockers, The Moody Blues, Emerson and Lake & Palmer. Which was very much the sound of the 1970's. And their live performances developed and progressed they began touring with the mighty Def Leppard, Foreigner, Journey, Boston, REO Speedwagon, and Bad Company to name a few. This life-changing experience carried them further towards the classic rock era of the 80's and gave birth to their concept album – 1981's Paradise Theater.
Paradise Theater became Styx's best selling record, gaining over three million copies in just three years. This amazing achievement earnt them the title of the U.S. top rock act! And they were soon beginning to smash the charts with singles as "Too Much Time on My Hands." The album also marked a very special change in music history as the first ever band to release four consecutive triple-platinum albums!