NYCB Theatre at Westbury | Westbury, New York
Steve Martin and the Steep Canyon Rangers comes to NYCB Theatre at Westbury on Tuesday 8th April 2014
Bless your heart, you "Pretty Little One" ! Are you excited as all get out over Steve Martin & The Steep Canyon Rangers moseying' on down to the Westbury NYCB Theatre on Tuesday April 8th 2014? That famous comedian writer on his banjo with some good ol' boys on the strings will be a sophisticated, witty, and free-wheeling night of fun! Don't miss out on this, Sugar!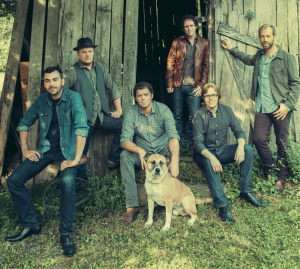 You might think Steve Martin, the actor, producer, comedian, musician, and screenwriter has worn many hats in the entertainment industry throughout his stellar career. But, have you heard his Grammy award-winning banjo playing? The versatile actor met the talented Steep Canyon Rangers (Woody & Mike), and began collaborating his already written blue grass songs. Together they make some hilarious and touching blue grass music. However, to label the Steep Canyon Rangers as just another blue grass band from North Carolina would be short sided.
Dubbed the Rembrandt of the Blue Grass scene, SCR have strived to make each album better than the last, evolving their sound as they go. Since the summer of 2001, they have released 9 albums and won numerous awards. Their latest masterpiece, Tell The Ones I Love (available since September), reflects the essence of their live performances. Graham Sharp and Charles Humphrey, the songwriters pioneering the band's energetic, fancy-free style, have created a simpler sound with a more immediate response – giving their audience the sense that not only were they listening to the band live, but also creating a gut-reaction and awareness to the lyrics and notes in the air. In fact, the band recorded the album live, with hardly any retouching.
Bringing these two forces together has created a truly collaborative and passionate group of musicians, with a show truly unforgettable and unmissable! Be sure not to miss Steve Martin & The Steep Canyon Rangers on Tuesday April 8th 2014 at the NYCB Theatre in Westbury.
So "Go Away, Stop, Turn Around, Come Back" and grab your tickets today!