NYCB Theatre at Westbury | Westbury, New York
No, you're not in an alternate universe or 'the upside-down', as some would strangely put it. You are very much in the now, experiencing the music of Scott Bradlee's Postmodern Jukebox. This musical collective who reworks and upcycles current pop music into vintage jazz and swing stylings are on the road to bring their music to a live audience. Yes, they're out to prove that it's entirely possible to play their renditions live and in the flesh. Catch Scott Bradlee's Postmodern Jukebox at NYCB Theatre at Westbury on Sunday 3rd November 2019. It's as good as it gets! So, get those tickets now!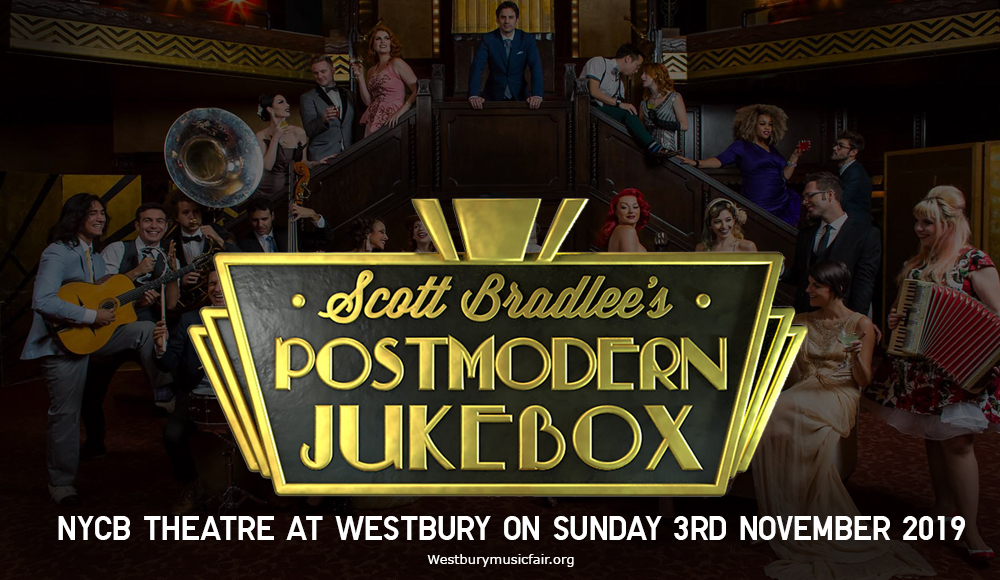 The roaring twenties gave us jazz and swing music. Now to usher in the decade of upcoming 2020s, Scott Bradlee's Postmodern Jukebox harkens back to this fab music moment and infuses it with the modern present sound that could possibly be a prelude to the music of the future or the sound of an alternate universe?
"Last time around the 'Twenties gave us Jazz, America's one true art form. Who knows what is possible in the 2020s?" says Bradlee. "One thing that is for sure is that there are a lot of folks that are tired of the clickbait headlines, mindless reality TV, and smartphone addiction that has only served to divide people in the last decade. We're using our small corner of the pop culture space to tell people to forget their troubles, and come join us for a night of celebrating true musical talent and timeless style – live and in real life."
Shooting videos with friends from college, aspiring jazz musician Scot Bradlee reworked current pop songs with a distinct vintage jazz and swing flavor and uploaded them on YouTube. His first viral hit was Macklemore & Ryan Lewis', "Thrift Shop". Since then, their views grew in leaps and bounds. To date, they have amassed over 1.2 billion YouTube views and 4 million subscribers. Not bad for a struggling musician who started playing at his basement apartment living room. The band has also gone through a tour de force that has taken them to several continents of the world. Time and time again, they have proven naysayers wrong that such style or genre is impossible to be performed live. "When creating a touring version of the Postmodern Jukebox concept, we work on pairing the right talent with the right material and building a unique and amazing experience for Postmodern Jukebox fans," Bradlee says. "Get ready for the most sensational '20s party this side of The Great Gatsby."
All you need is to book a ticket and watch as the music and the magic happen!