NYCB Theatre at Westbury | Westbury, New York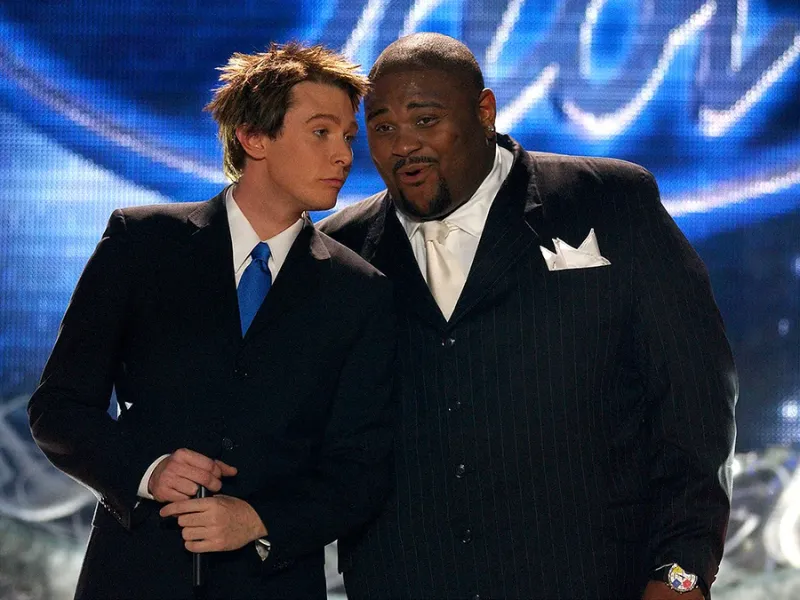 These American Idol alums are making our dreams come true! In line with the Catholic Health Concert Series, Season 2 winner Ruben Studdard and runner-up Clay Aiken are reuniting at the NYCB Theatre at Westbury on Friday, January 19th, 2024! Celebrating the anniversary of their win, these finalists are marking the milestone with a powerhouse performance as part of their "Twenty Years, One Night" joint tour that travels across seventeen major venues in the U.S. Behind-the-scenes stories, hilarious comedy bits, and throwback numbers like "Motown Week" and "The Impossible Dream" are all in store for the two-hour event, so don't let this night slip away. What more could fans ask for? Catch the duo at the top entertainment venue in New York City known for its impeccable acoustics and intimate atmosphere! Now is your chance to be the judge of this ultimate encore - purchase your tickets today by clicking the "Get Tickets" link above!
As part of the second leg of their "Twenty Years, One Night" tour, American Idol stars Ruben Studdard and Clay Aiken are taking their friendship on the road as they perform together at the NYCB Theatre at Westbury on Friday, 19th January 2024!
Ruben Studdard gained mainstream recognition in the early 2000s after winning the second season of American Idol. Following this, he successfully navigated the music industry by releasing R&B and gospel records with his post-Idol coronation single, "Flying Without Wings," reaching number two on Billboard's Hot 100 in 2003.
On the other hand, Clay Aiken gained popularity as the runner-up in the same season of American Idol on Fox. His appeal lay in his Southern charm, pleasant demeanor, and strong tenor voice, ultimately leading to his success as a pop star and later, a presence on Broadway.
When asked about how it feels to be celebrating twenty years since they starred in American Idol, Aiken also shares, "It sort of feels like it was yesterday to some degree. And to think about just how long 20 years really is, it's a little mind-blowing and a little bit humbling, too. We've been lucky enough to keep doing this 20 years later."
Looking back, the Season 2 finale was a big deal and is still currently the most-watched episode in "American Idol" history, pulling in over 38.1 million viewers. During the competition, the duo formed a lasting friendship and Studdard's win by 134,000 votes out of 24 million only solidified their bond. Moreover, the upcoming show is a laid-back celebration of their enduring friendship and a nod to the significant moment in their careers.
"The two performers put on a flawless show, which could work extremely well as a Vegas residency in the future. Aiken not sharing his gift is criminal, so I'm imploring the powers that be to keep creating opportunities for the duo to perform," The Columbus Dispatch review shares.
For those looking to upgrade their tickets, guests will be allowed to participate in a VIP "Sound Check Party" featuring an exclusive performance of a song only presented during the sound check. Also, receive a personal meet-and-greet opportunity with both Ruben & Clay while claiming exclusive Merch Bundles as part of the package.
The NYCB Theatre at Westbury will forever be recognized as one of the best concert venues in the greater New York metro with its stunning stage and cool atmosphere. Secure your tickets now for Ruben Studdard & Clay Aiken live on Friday 19th January 2024!