Westbury Music Fair | Westbury, New York
The man himself, Roger Hodgson, is coming to New York City! He will be performing at the NYCB Theatre at Westbury on Saturday the 26th October 2013, for one night only! The show starts at 8:00pm… can you bear to miss this?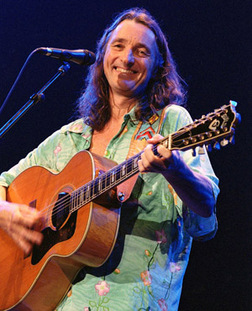 Roger Hodgson is the multi-talented singer-songwriter, known mostly for being the co-founder and voice of Supertramp. The talent was born in Portsmouth, England and grew up in Oxford. He picked up his first guitar at age twelve and has never put it down since. His first recording experience was with Elton John for the single 'Mr Boyd'. In 1969, Rpger Hodgson became the voice of Supertramp. He was the man behind the writing of the hits 'Give a little bit' and Take the Long Way Home'. In 1984, Hodgson went to his solo career, where he has performed at Wembley Stadium for royalty with a special invitation from Princes William and Harry and worked released three studio albums, two live albums and eight singles. His career is a statementin iteslf as are reviews. His voice is said to be a precence of another world, filling the surroundings with a beautiful sound.
See the legend on stage the October! Tickets are on sale now!