NYCB Theatre at Westbury | Westbury, NY
Join Long Island's own Roger and JP from WBAB 102.3 for Roger and JP's Comedy Riot! Coming to NYCB Theatre at Westbury on Friday 1st June 2018, the show will feature special guests and funnymen Robert Kelly and Rich Vos – two no-holds-barred performers who will "make you laugh til you puke"! Warm up those chuckle muscles, or your sides may split – you have been warned!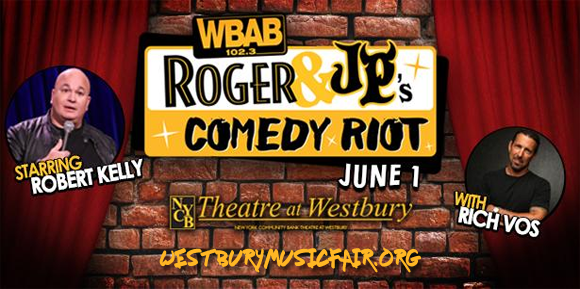 Coming to you live every weekday from 5.30am – 9am on Long Island's WBAB 102.3, Roger and JP's morning show is the only way to start the day!