NYCB Theatre at Westbury | Westbury, New York
The eighties was a golden era for music. Fans were glued to the radio listening to iconic soft rock ballads. If you're keen on reliving this era, you may want to book a trip to Westbury, New York, this summer! Contemporary music icon Richard Marx is finally out with a new record and he's traversing the globe to debut his new material and showcase his remarkable ballads! The award-winning artist has penned some of the most iconic staples, such as "Right Here Waiting," "Hold On to the Nights," "Endless Summer Nights," and "Take This Heart," among others. This 2023, he's delivering his critically-acclaimed catalog across North America on the highly-anticipated Songwriter Tour! This much-awaited show has already conquered numerous cities across the world. This time, Marx makes his way across the U.S. and Canada, guaranteed to showcase his biggest hits and new songs from his latest album, Songwriter. On Tuesday, 8th August 2023, Richard Marx will be making a pitstop in Westbury, New York, for a one-night-only show. Fans can look forward to Marx's career-spanning hits as he lights up the NYCB Theatre at Westbury! If you love the classic ballads that took over the radio during the '80s and '90s, you surely love seeing Richard Marx perform his exhilarating setlist live on stage! So hurry and score tickets now before they're gone!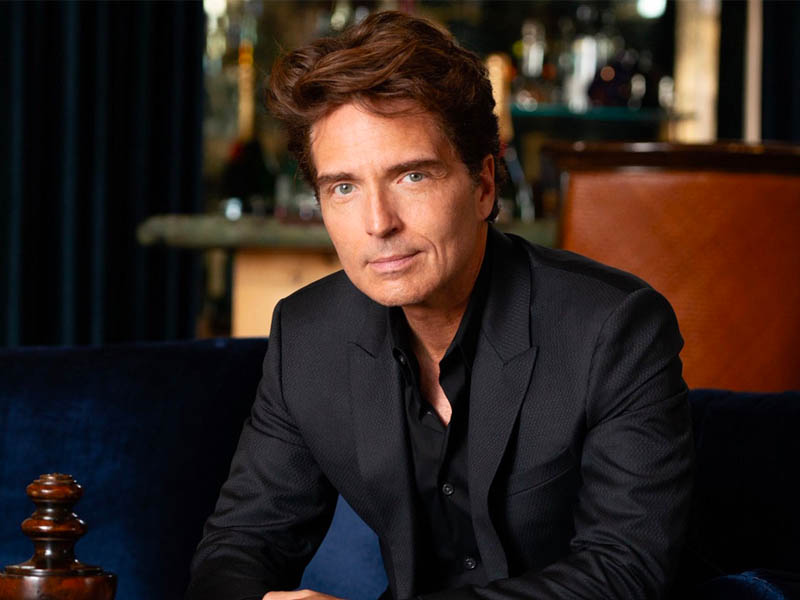 Richard Marx is a renowned singer-songwriter who rose to prominence in the late '80s. The Chicago-born music artist has released countless hits, seven of them hitting number 1 on the charts. The prolific performer has released 13 studio albums, including his most commercially successful record, Repeat Offender. Throughout his 40-year career, Marx has sold over 30 million albums worldwide. Moreover, he has earned 13 ASAP Awards, a Grammy Award, 17 Billboard Music nominations, and more.
Marx achieved his first breakthrough in 1987 upon releasing his debut single, "Don't Mean Nothing." The song peaked at 3 on the Billboard Hot 100 and topped the Adult Contemporary Songs chart. The single was spawned from Marx's self-debut album, which was dropped the same year. After his breakout hit, Marx followed with several more hits, "Should've Known Better," "Lonely Heart," and "Endless Summer Nights." In 1988, he released "Hold On to the Nights," which became his first number 1 single on the Billboard Hot 100.
After the remarkable success of his debut album, Marx dropped his sophomore effort, Repeat Offender, in 1989. The album topped the Billboard 200 chart and performed phenomenally on the charts in nine other countries. The album notably featured two number 1 Billboard Hot 100 singles, "Satisfied" and "Right Here Waiting." The hits' success led to over four million copies sold Repeat Offender, earning four-time platinum status in the U.S.
During the '90s, Marx continued to drop hits, such as "Hazard," "Take This Heart," and "Now and Forever." In 1997, he performed the soundtrack single for the Anastasia film with Donna Lewis, titled "At the Beginning." The song charted at number 45 on the Billboard Hot 100 and number 2 on the Adult Contemporary Song chart.
In the following decade, Marx continued to release singles that performed impressively on the Adult Contemporary chart. In 2011, he collaborated with George Canyon on the song "When Love is All You've Got," which was featured in Canyon's seventh studio album, Better Be Home Soon. Marx recently released a string of new singles, "Same Heartbreak, Different Day," "One Day Longer," "Shame On You," and "Believe in Me" – all of which are featured in his latest album, Songwriter.
Grab tickets now to see one of America's most iconic contemporary songwriters! Tickets for Richard Marx at the NYCB Theatre at Westbury are now available!