NYCB Theatre at Westbury | Westbury, New York
Not for the faint of heart, or the easily offended, Ralphie May is a no-holds-barred barrel of laughs, for whom nothing is off limits, but everything is a source of hilarity! Heading to NYCB Theatre at Westbury on Wednesday 30th November, the Netflix star and shock comic is on his White Trash Christmas Tour – get ready for the funny!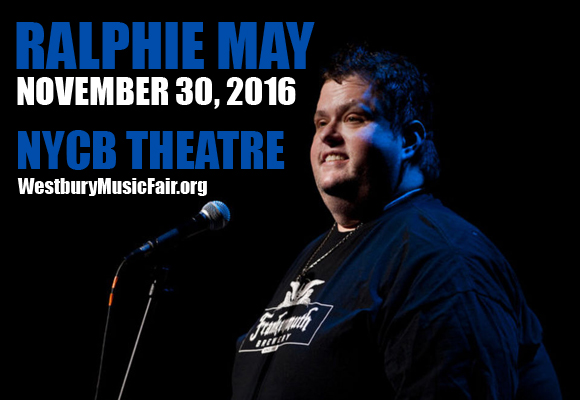 American comedian Ralphie May's first foray into the industry came aged 17 when he won a contest to open for his idol, comedian Sam Kinison. After years on the comedy circuit, his break came in 2003 when he finished second place in the competition Last Comic Standing. He has recorded four Comedy Central specials to date: Girth of a Nation (2006), Prime Cut (2007), Austin-tatious (2008), and Too Big To Ignore (2012), as well as two Netflix specials, Unruly (2015) and Imperfectly Yours (2015).