NYCB Theatre at Westbury | Westbury, NY
Brace yourselves, as full-power comic Ralphie May returns to NYCB Theatre at Westbury on Thursday 30th November, 2017 for a night of uncensored, unapologetic hilarity! The X-rated funnyman and Netflix star leaves no stone un-turned with his warmly funny and fearless material – you will be entertained!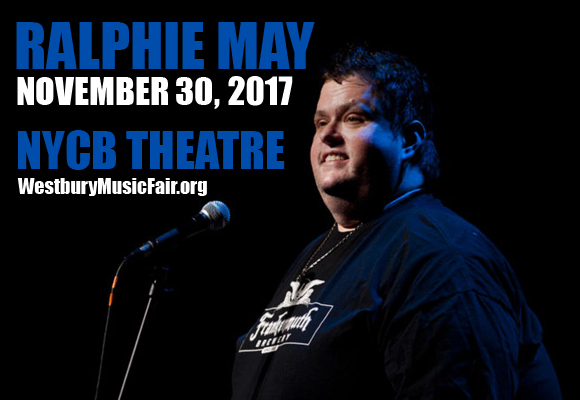 Four times platinum comedian Ralphie May first cut his teeth on the comedy circuit at the tender age of 17, when he won a contest to open for his idol, comedian Sam Kinison. In 2003, after years of performing at comedy clubs, May came second in the prestigious competition Last Man Standing. Since then, he has four one-hour Comedy Central specials ( Girth of a Nation (2006), Prime Cut (2007), Austin-tatious (2008), Too Big To Ignore (2012)) and two Netflix specials (Unruly (2015), Imperfectly Yours (2015)) under his belt and has landed himself a Las Vegas residency at Harrah's Las Vegas.