NYCB Theatre at Westbury | Westbury, New York
Get ready to experience the best Beatles Tribute act as they come to NYCB Theatre at Westbury on Thursday 20th April 2017! Rain gained their incredible talent and knowledge of performance from many years on Broadway and now they provide fans of The Beatles with their classic repertoire in an exciting LIVE show! Catch your favorite songs such as "Let It Be" "A Hard Days Night" "Twist and Shout" "Eleanor Rigby" "When I'm Sixy-Four" and so many more of The Beatles endless list of hits!
Tickets are on sale now, so grab a seat – it's a dream come true for any Beatles fan!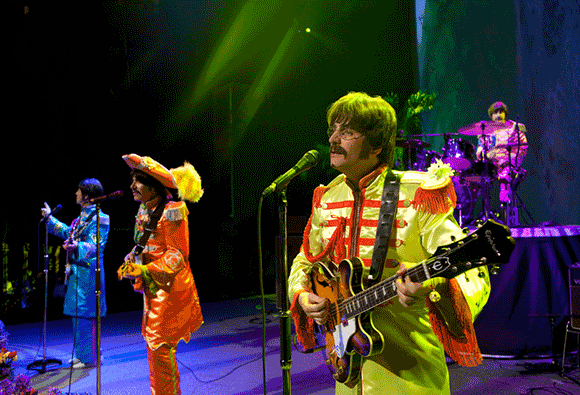 "My favorite visual was the Sgt. Pepper set, sporting the bright, gaudy costumes, swirling lights and fog that captured my inner little-girl fancy then and now. All night long, I couldn't help but wonder what it must have been like to experience the Beatles for real. Since we can't jump in a yellow submarine and put it in reverse, thank goodness we have time travelers like Rain to keep the sights and sounds alive."