NYCB Theatre at Westbury | Westbury, New York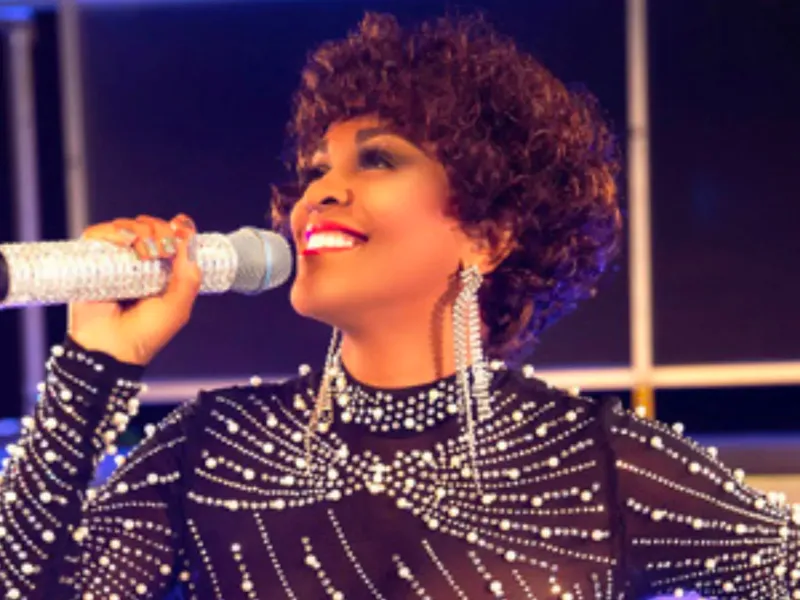 Calling all Whitney Houston fans! A tribute show unlike any other is headed your way. Queen of the Night! Remembering Whitney is an engaging live entertainment show that will take you on a 90 minute journey told by the late singer's greatest hits. It's all happening in Westbury, New York, and you would not want to miss this!
Queen of the Night! Remembering Whitney starring Trina Johnson Finn will be live at the NYCB Theatre at Westbury on Saturday, the 9th of March, 2024. This show will transform the theatre into Queen of the Night Party Central. It's going to be showcasing fan-favorite songs from Whitney Houston's past albums as well as some dialogue with each song. If you're a Whitney Houston fan, you're going to want to see this!
Get your tickets to this incredible tribute show today! Tickets are on sale right here. Click 'GET TICKETS' to secure yours!
Get ready to dive into the magic of Whitney with Queen of the Night! Remembering Whitney. This show is not just entertainment - it's a 90-minute journey that'll sweep you off your feet. If you're a Whitney Houston fan, you're in for a treat as you get transported back in time with all her iconic hits! This is the perfect opportunity to relive the sounds and memories that made Whitney legendary.
Led by the incredible Trina Johnson-Finn, a powerhouse of talent – singer, dancer, actress, and producer – the stage transforms into Whitney's realm. The show also features top-tier musicians, stellar background vocalists, and four dynamic dancers backing her up. It's certainly a performance that'll have you on the edge of your seat!
From signature ballads to high-energy dance tunes, Queen of the Night! Remembering Whitney captures the essence of Whitney's music, resonating with audiences worldwide. This isn't just a tribute because it's a massive celebration of Whitney's legacy.
Trina Johnson-Finn, a Kansas City native, studied Voice Performance and Theater at UMKC Conservatory of Music. Her journey includes appearances on Grammy, Oprah, MTV, BET Awards, and more, sharing stages with legends like Barbra Streisand and MC Hammer. Still rocking with The Family Stone, Trina's powerhouse vocals continue to shine.
As a producer, Trina co-founded Gemini Twin Productions, a hub of creativity with a mission: crafting top-notch music, stories, and shows for Film/TV, publishing, and live performances. Queen of the Night! Remembering Whitney is her brainchild – a labor of love that brings Whitney's spirit alive on stage.
This show includes all your favorite Whitney Houston hits. From "One Moment in Time," "I Will Always Love You" and "The Greatest Love Of All" to the classic pop tunes like "I Wanna Dance with Somebody" and "I'm Every Woman."
While you can, grab your tickets! The tribute to the megastar may sell out soon. Don't waste the opportunity while it's here! Go ahead and click 'GET TICKETS' before it's too late!