Westbury Music Fair | Westbury, New York
Join Pinocchio on his wonderous journey to become a real boy! Follow the fairytale at the NYCB Theatre at Westbury, New York on Tuesday the 6th of August 2013.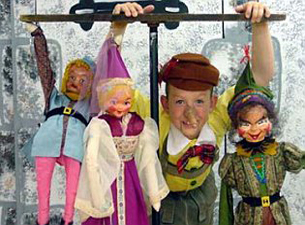 Pinnocchio was originally written by the Italian Carlo Collodi in1883. The story has had many adaptations including Mel Blanc's voiced Pinnochio in 1953 on radio, the film 'Pinnocchio and the emporor of the night' in 1987 and probably the most popular Disney's Pinocchio where his character was turned into a feature of innocence to make him more likeable to the audience. The story follows the wooden puppet, carved by Geppetto in a small Italian village, as he comes to life and dreams of becoming a real boy so that he and Geppetto can be a proper family. Pinocchio is known for his short nose, which grows longer when he fabricates mischievous stories and lies. Along his journey, Pinnocchio must prove himself as brave, truthful and unselfish for The Blue Fairy to make him real. With Jiminy Cricket as his conscience, Pinnocchio battles past many temptations brought by unsavoury characters to prove himself. The fairytale has morals of family and honesty and has fully stood the test of time for children of all era's, even the really big ones!
Don't miss this beloved story come to life on stage. Tickets are available now!