NYCB Theatre at Westbury | Westbury, NY
No matter how old we get, there will always be a child in us.  Let the candid liveliness and childlike spirit overwhelm you yet again with your sweet little ones. This March 30, 2013 Peter Rabbit and his friends will visit Westbury Music Fair in New York to present an exciting feel-good show for the whole family. So hop on with your little bunnies at 11:00 AM and enjoy the rest of the day!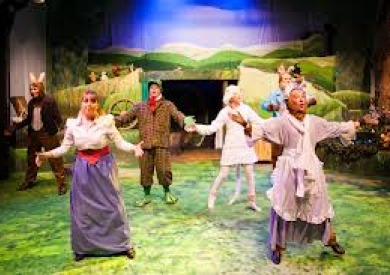 Peter Rabbit is the playful and adorable character of the timeless tale written by Beatrix Potter in 1902. Peter's exciting explorations with his sisters Flopsy, Mopsy and Cotton-tail keep everyone amused and smiling like a Cheshire cat. Little Peter is fairly naughty, hence his adventures are often full of mischief. The story also entails a message for kids to always listen to their parents because disobedience will cause them into trouble. Having translated in more than 35 languages and sold over 40 million copies worldwide, Beatrix's golden masterpiece is truly loved and became one of the best selling children's books of all time.
And now, you can watch Peter and a lot more of his families and friends come to life in a thrilling concert. Relish the day of pure fun, feel the good vibes and get your hearts loaded with youthful exuberance! It's your chance to get along and sing along with your kids, so buy your tickets today!