NYCB Theatre at Westbury | Westbury, New York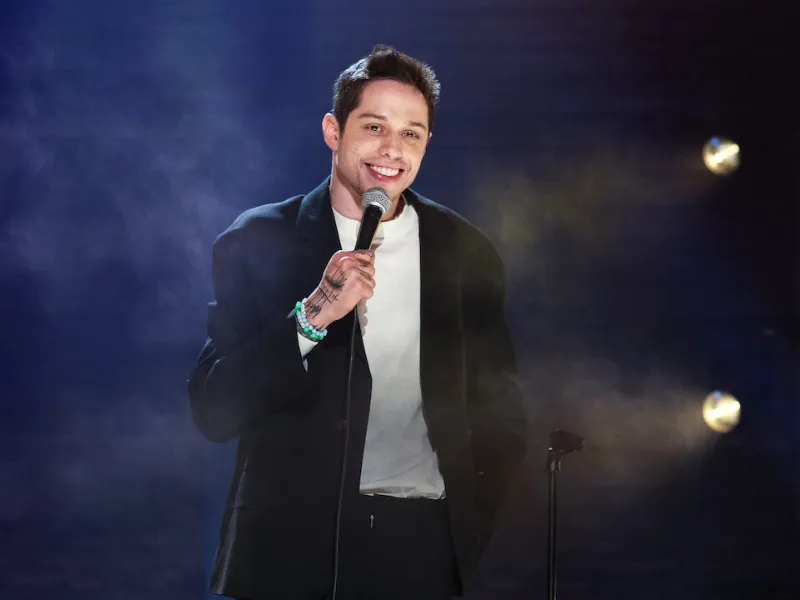 The King of Staten Island refuses to back down! On November 8th, Wednesday, Pete Davidson is scheduled to perform live at the NYCB Theatre at Westbury. In this extended tour, the actor has announced the addition of five new dates, bringing raw and unapologetic humor to his shows across major stages in New York City. Recently, Pete earned a nomination for the People's Choice Award in the category of Favorite Comedy Movie Star and has released over four Netflix specials, each a resounding hit, one after the other. With this, the SNL star is sure to bring unfiltered stand-up that will make you laugh, think, and maybe even cringe at his brutal jokes. Praised as one of the coziest, most welcoming, and acoustically inviting theaters in the metropolitan area, the NYCB Theatre is certainly the best choice for this hilarious upcoming show! Reserve those front-row seats by clicking the "Get Tickets" button above the page now!
SNL's finest, Pete Davidson, is arriving at the NYCB Theatre at Westbury on November 8th! "I am fresh out of rehab, everyone," he mentions to the audience at the Hard Rock Hotel & Casino's Ettes Arena last September. "I got that post-rehab glow. The seventh time's the charm," he continues to joke.
By turning his personal struggles and misfortunes into side-splitting, cringe-worthy stories on stage, comedian and actor Pete Davidson has attracted a devoted and sympathetic fan base over the years. After hosting "Saturday Night Live" for more than seven seasons, Pete is eager for more moments under the spotlight which led to his decision to add twenty-five new dates to his ongoing tour.
His successful debut in SNL has paved the way for several films, television shows, and Netflix stand-up comedy specials like "The Best Friends" and "Alive From New York". Some of his more recent projects include appearances in major films such as "Transformers: Rise of the Beasts," "The Suicide Squad," and "Fast X."
In 2018, the "Bupkis" actor opened up about his diagnosis of borderline personality disorder after years of grappling with depression and anxiety. His symptoms from this disorder had led him to seek help and enter rehab in 2016. At the time, he had initially attributed his mental challenges to cannabis use, but this revelation marked a turning point in his understanding of his own mental health.
"I was always just so confused all the time, and just thought something was wrong, and didn't know how to deal with it," the comedian said during a Variety interview. He continues to explain how relieved he is now and how his well-being has improved ever since he addressed the issue.
"To a generation that greatly values authenticity, Davidson's voice may very well be one of the more sane ones to rise up," The Daily Nexus shares. The playful grin that accompanies his anecdotes and his frequent bouts of laughter shows how passionate he is about his work.
The NYCB Theatre at Westbury stands as one of the top entertainment venues in the metro, with the biggest celebrities, singers, and Broadway shows gracing its picturesque stage. Tickets are selling out quickly, so grab yours today!