NYCB Theatre at Westbury | Westbury, NY
Legendary crooner Paul Anka will be coming to NYCB Theatre at Westbury for a charming evening of solid gold hits! Adored by generations, Anka's talent and charisma makes for a wonderful show – don't miss it!!!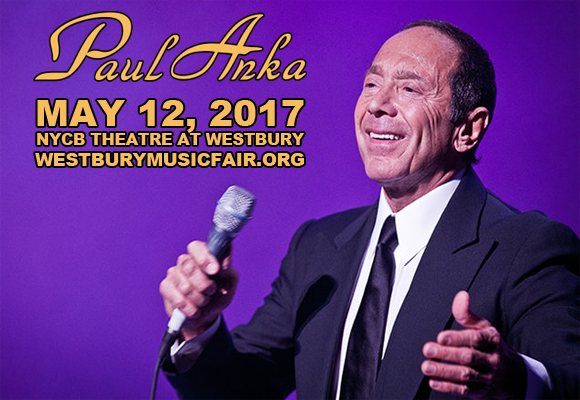 Originally known for his hits from the 1950s and '60s including "Diana", "Lonely Boy", and "Put Your Head on My Shoulder," Paul Anka is a Canadian-American singer, songwriter, and actor, who wrote Frank sinatra's signature hit "My Way". Anka also wrote the theme for The Tonight Show Starring Johnny Carson and one of Tom Jones's biggest hits, "She's a Lady". In 2004, Anka had a hit with the album Rock Swings, on which he covered such diverse artists as Nirvana, Michael Jackson (for whom had had written the 2099 posthumous hit "This Is It") and Spandau Ballet.