NYCB Theatre at Westbury | Westbury, New York
Paul Anka comes to NYCB Theatre at Westbury on Friday 24th June 2022 for her last gig of the extended Anka Sings Sinatra 2021 tour. The artist had to add 11 more dates with performances at notable spots of North America such as New York, Arizona, California and Las Vegas. The 80 years old Canadian American has contributed immensely to pop and soft rock music. He has released several hit songs and often featured on the Billboard Top 100. His performances are loved and appreciated worldwide. If you're looking for a special musical evening, book your tickets right now and catch Paul Anka at NYCB Theatre at Westbury on 24th June.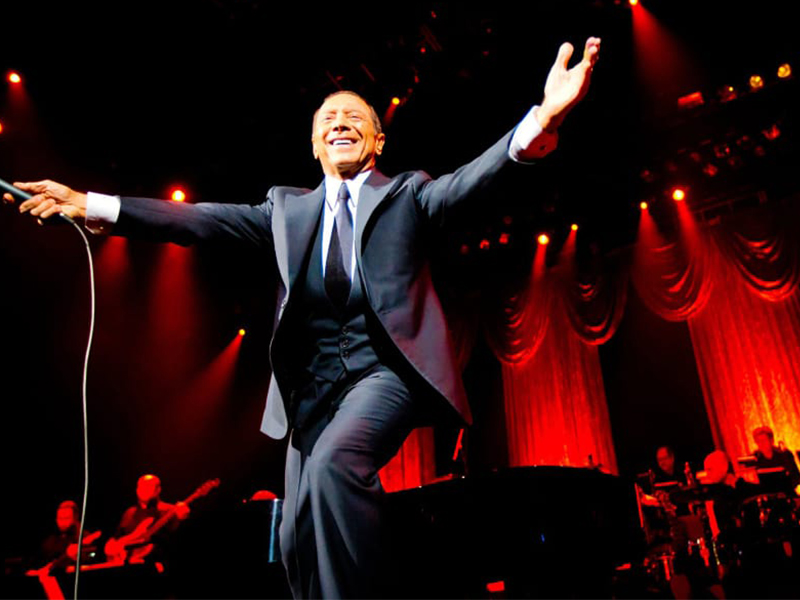 Canadian-American singer, songwriter, actor, guitarist and pianist Paul Albert Anka also known as Paul Anka, is honored with Ordered of Canada (OC), the second-highest medal in Canada. Anka is one of the most successful artists of the 21st century in the history of Billboards. He is the only artist having his song on the Billboard 100 list for seven decades. His biggest single hits are Lonely Boy, Puppy Love, Having My Baby, and My Way, all that garnered positive reviews worldwide. More than 500 artists, including Elvis Presley and Frank Sinatra, have covered his songs. Internationally acclaimed singer/songwriter is also famous for writing the theme song of The Tonight Show, Starring Johnny Carson. He was also awarded Juno Award for Songwriter of The Year in 1971. Paul Anka is honored by the Hollywood and Canadian Walk of Fame.
In 1972, a street in Ottawa was named after the name of Anka, Paul Anka Drive. After ten years, Ottawa City Council decided to celebrate August 26 as "Paul Anka Day" as its quarter-century at show business. His popularity comes from his contributions to the music industry and his incredible performances over the years. A Paul Anka concert is an extraordinary occasion and if you want to catch him live, get your tickets right now before they are sold out!