Westbury Music Fair | Westbury, New York
She's always armed and dangerous! Hit Pat Benatar with your best shot, and she'll fire back with her repertoire of rock arsenal! Pat Benatar is one of the pioneer female rockers of the 80s, and is still very much in fighting form to this day.  She continues to blaze trails with her ongoing concert tour; and New York is in for an earth-shaking performance from none other than Pat Benatar!  Catch her one-night-only show at the Westbury Music Fair on the 25th of January 2013.  Brace yourselves as she rocks the stage starting at 8:00 pm.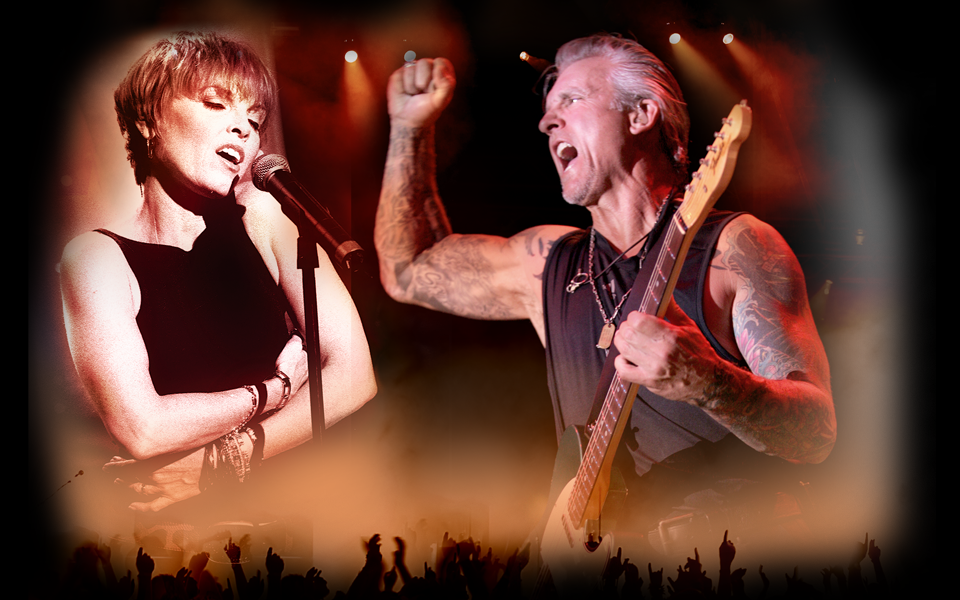 "We are young, heartache to heartache we stand…Love is a battlefield!"–This song was one of the heartache anthems of the 80s, a battlecry / battlesong which sprung out from the vocal prowess and power of female rock icon Pat Benatar.  This four-time Grammy winner  is a holder of two RIAA-certified Multi-Platinum albums, five RIAA-certified Platinum albums, three RIAA-certified Gold albums and 19 Top 40 singles.  She was one of the reigning rock queens of the MTV generation, and spawned the hits  "Hit Me with Your Best Shot", "Love Is a Battlefield", "We Belong" and "Invincible".
Pat Benatar married her long-time bandmate / guitarist and record producer Neil Giraldo.  They've been making beautiful music together all these years and are still touring non-stop in key cities in the U.S.  and several parts of the world.
If want girl power, Pat Benatar rocks it like a warrior.  Yes, you'll definitely bow your head and bang it til it drops, before her majesty, Pat Benatar.  Music lovers of all generations will definitely come together for this one.  Don't be left behind, get your tickets now!