NYCB Theatre at Westbury | Westbury, New York
This new year, Pink Floyd fans at the Westbury, New York, have reason to celebrate because the Laser Spectacular, presented by Paramount, is making its way to the NYCB Theatre at Westbury! On Wednesday, 18th January 2023, the Laser Spectacular featuring the recordings of the legendary band Pink Floyd is set to light up the NYCB Theatre literally! Take a wild journey through Pink Floyd's biggest hits as the Laser Spectacular presents an exhilarating choreography of high-powered lasers, state-of-the-art effects, and high-definition video projection. This must-see event is guaranteed to bring the band's music to life. If you're a Pink Floyd fan, you should hurry and grab your tickets now!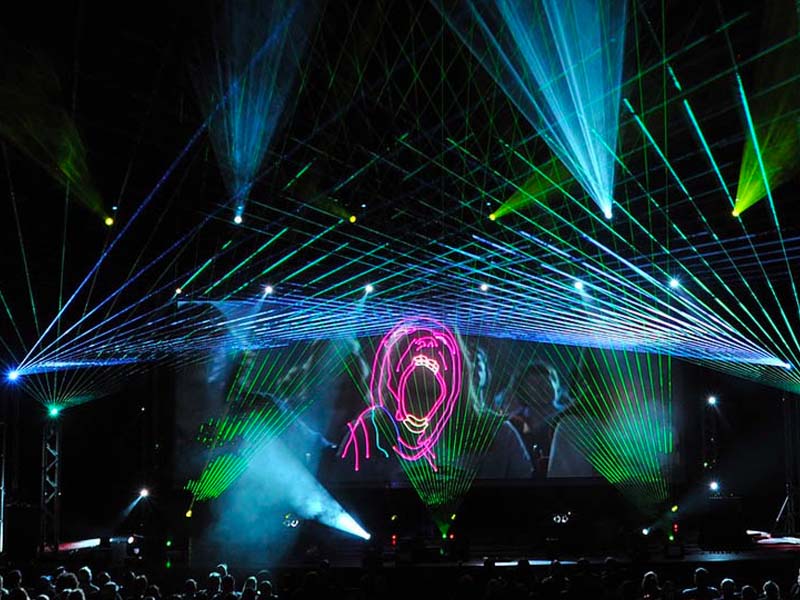 Paramount's Laser Spectacular is a light, and visual effects show featuring the music of the award-winning rock band Pink Floyd. The light show features high-powered laser beams, cutting-edge light effects, and gigantic video projection – all these work in sync with a masterful soundtrack recorded by the Rock and Roll Hall of Famer from England. The show's first half will require the audience to wear 3-D glasses. This chapter will feature songs from Pink Floyd's 1973 album, Dark Side of the Moon. During the show's second half, the audience will have to switch to prism glasses designed to blow their minds with songs from the 1982 masterpiece, The Wall.
Aside from top-of-the-line light effects, Laser Spectacular also features high-quality concert-like sound. You will hear the best of Floyd as if the band was right there with you in the venue! The rock music and light spectacle will run for two hours and five minutes with a 20-minute intermission. The show welcomes spectators of all ages but is definitely recommended for teens and older kids who love classic rock.
Pink Floyd is an English rock band that emerged in 1965. The band rose to prominence during the '80s and '90s, releasing hits like "Another Brick in the Wall," "Money," "Comfortably Numb," "Wish You Were Here," and many more. The band has released eight number-1 albums and sold over 130 million copies worldwide. They had won two BAFTA Awards, and two of their albums, Dark Side of the Moon and The Wall, were inducted into the Grammy Hall of Fame. In 1996, Pink Floyd was inducted into the Rock and Roll Hall of Fame.
Tickets to Paramount's Laser Spectacular are now available!