NYCB Theatre at Westbury | Westbury, New York
Monsters of Freestyle is back at NYCB Theatre at Westbury on Saturday 19th October 2019. This is your chance to watch some of the best freestyle masters perform live in an intimate set up. Grab your tickets now!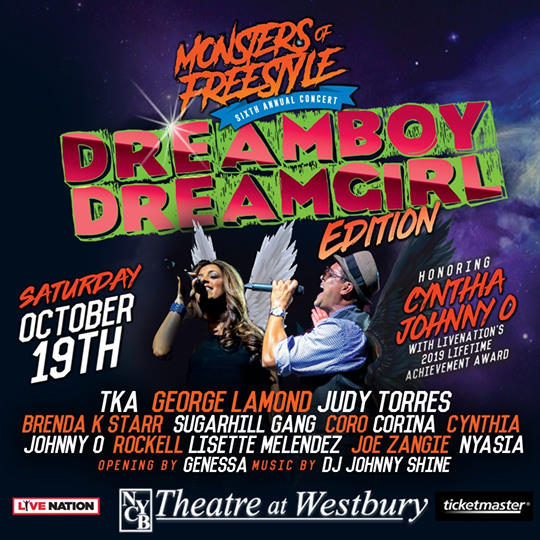 It's Halloween season again and that means you are invited to the Sixth Annual Monsters of Freestyle Ball. This will be one hell of a spooky concert packed with freestyle greats to heighten your mood as Halloween comes closer to town.
This spooky ball will be held at its usual spot, NYCB Theater at Westbury. The date has been set to Saturday 19th October 2019. Attendees are advised to come earlier as the doors to helluva great time will be open at 7 PM.
The line up of this year's event is yet to be announced. We will be updating this space once the announcement is made. So bookmark this page to ensure that you will have the most solid and information for the spookiest concert of your lifetime.
Previous acts included Base Rob, TKA, Judy Torres, C-Bank, Strafe, Sugar Hill Gang, Brenda K Star, Company B, and Nayobe.
This year, the audience can expect TKA, Rob Base, Expose (for the first time in Nassau County in over 30 years!), Crystal Waters, Shannon, Sweet Sensation, Johnny O, Coro, Lisette Melendez, Soave, Alisha & Pretty Poison to blow them off!